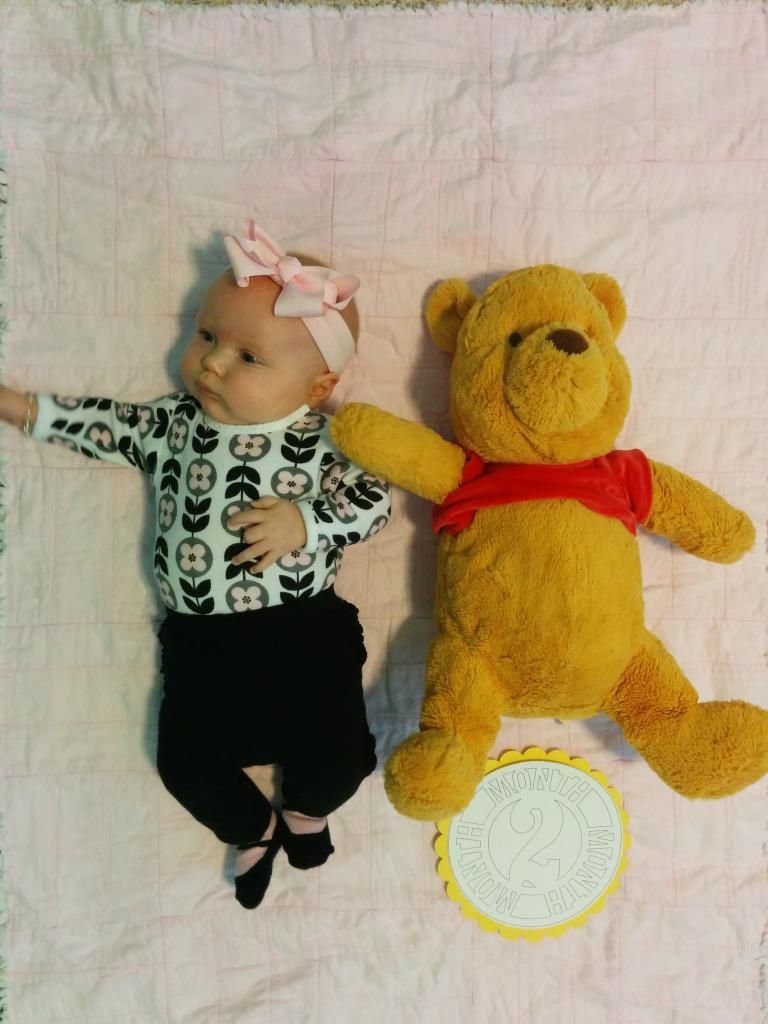 Brynn celebrated her first Halloween.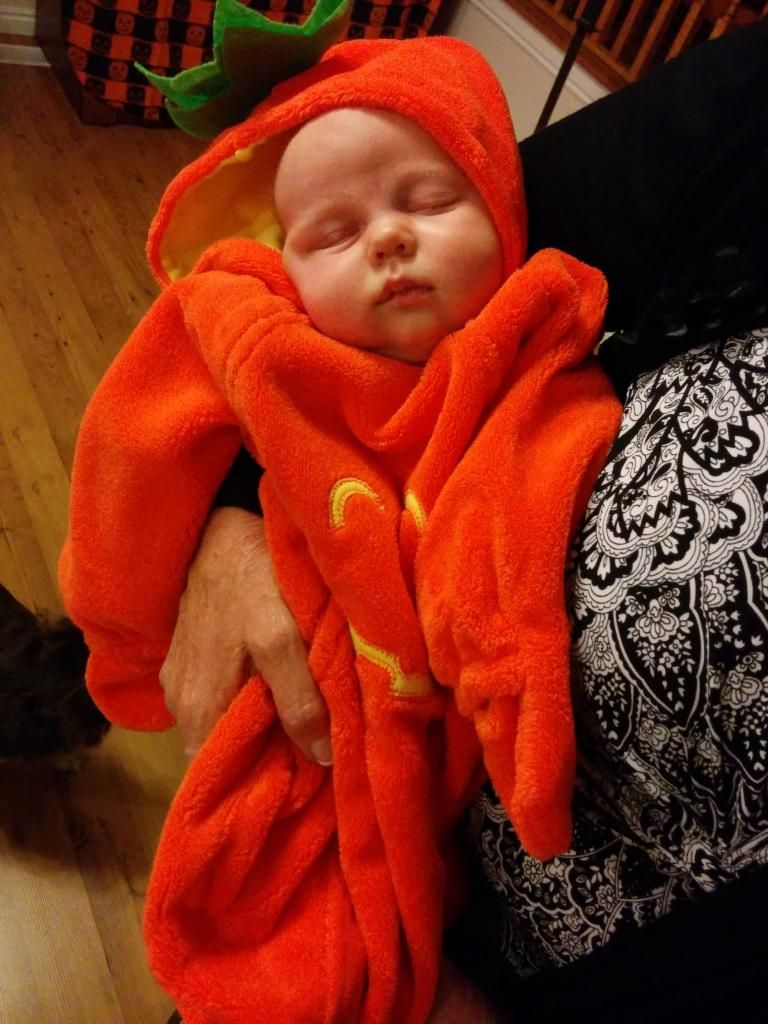 Halloween was really exciting for her
Husband blessed Brynn on November 2. It was a great day and we had lots of family and friends over to enjoy our day with us.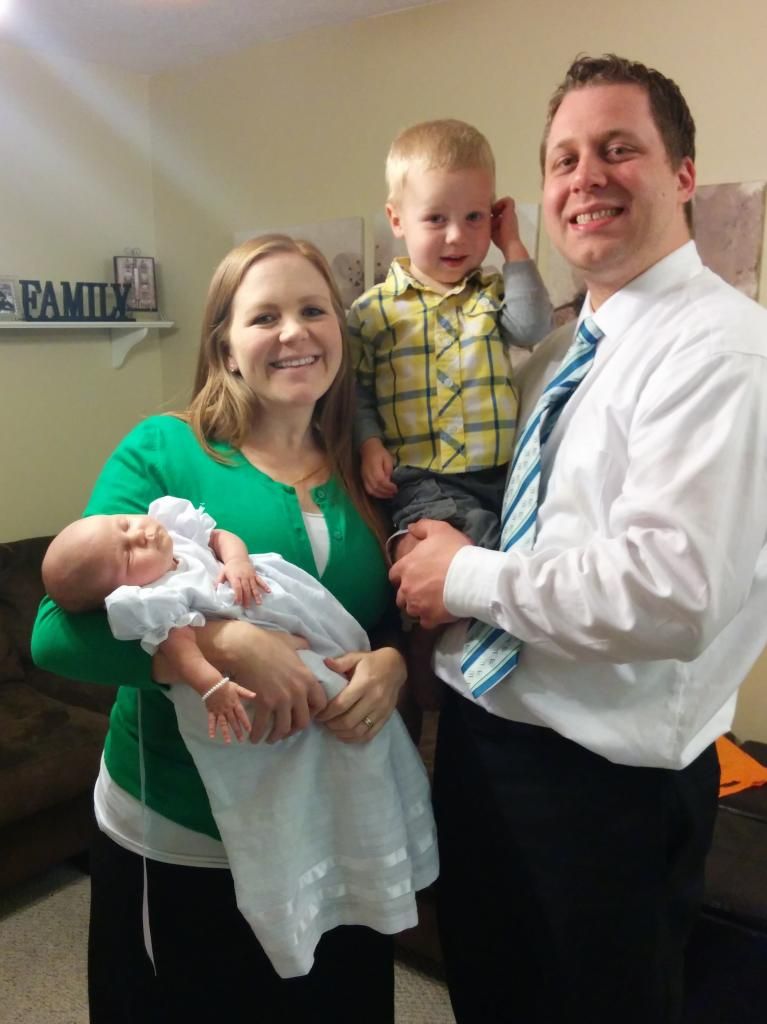 Pictures with toddlers...This is the best we got.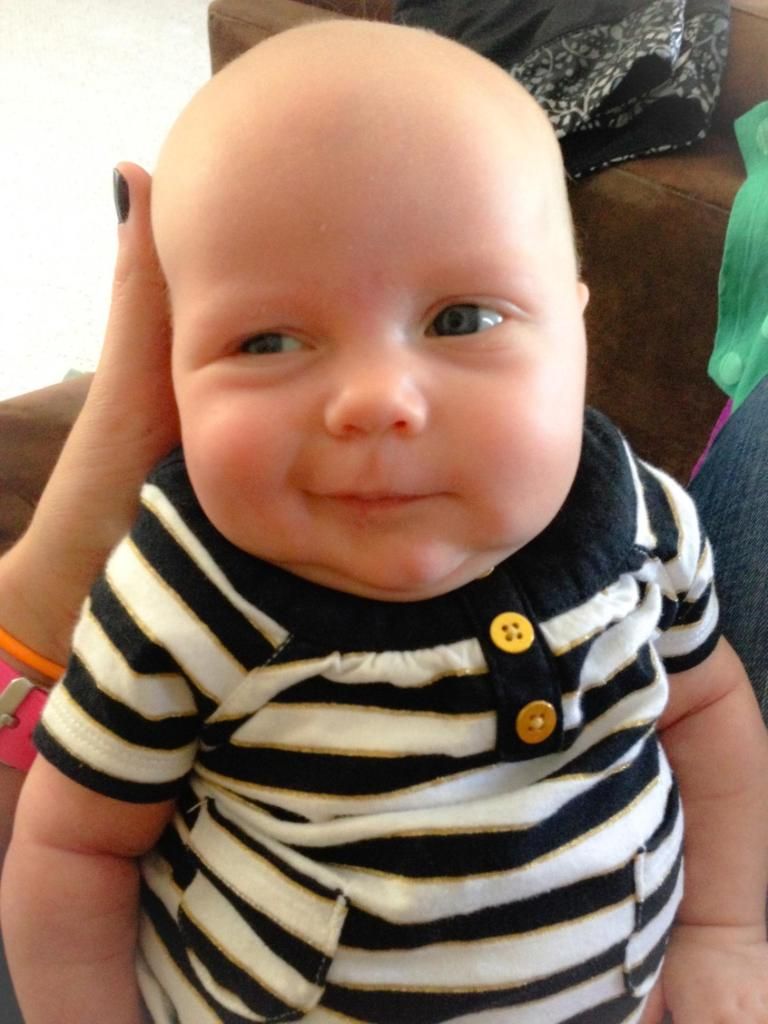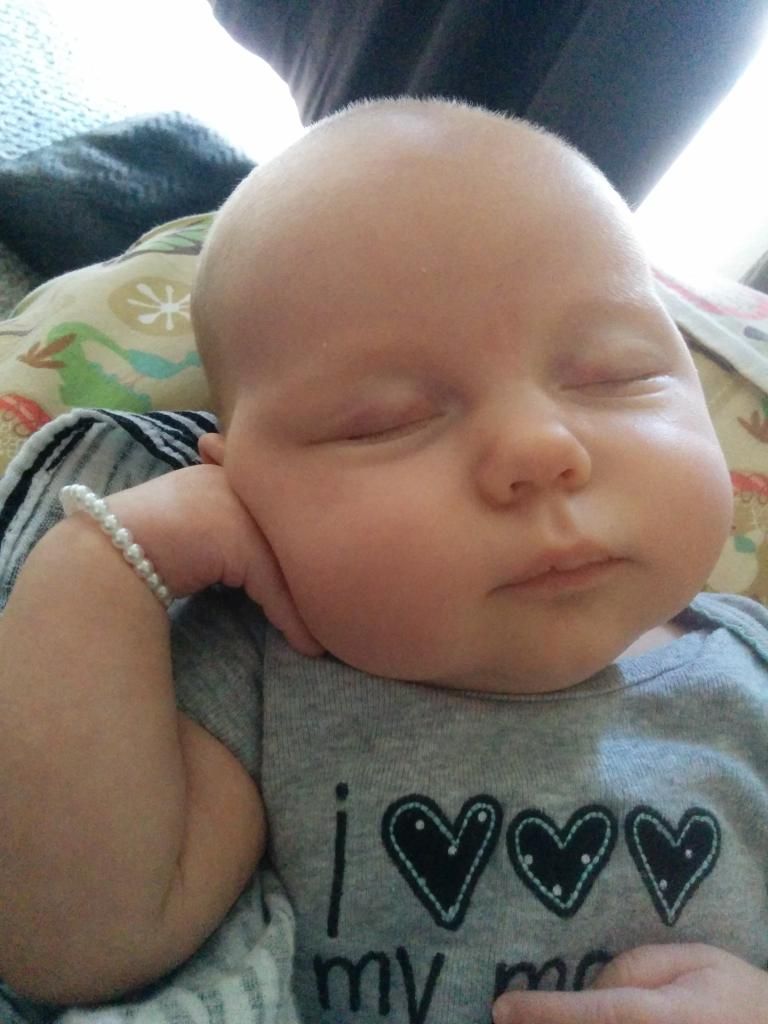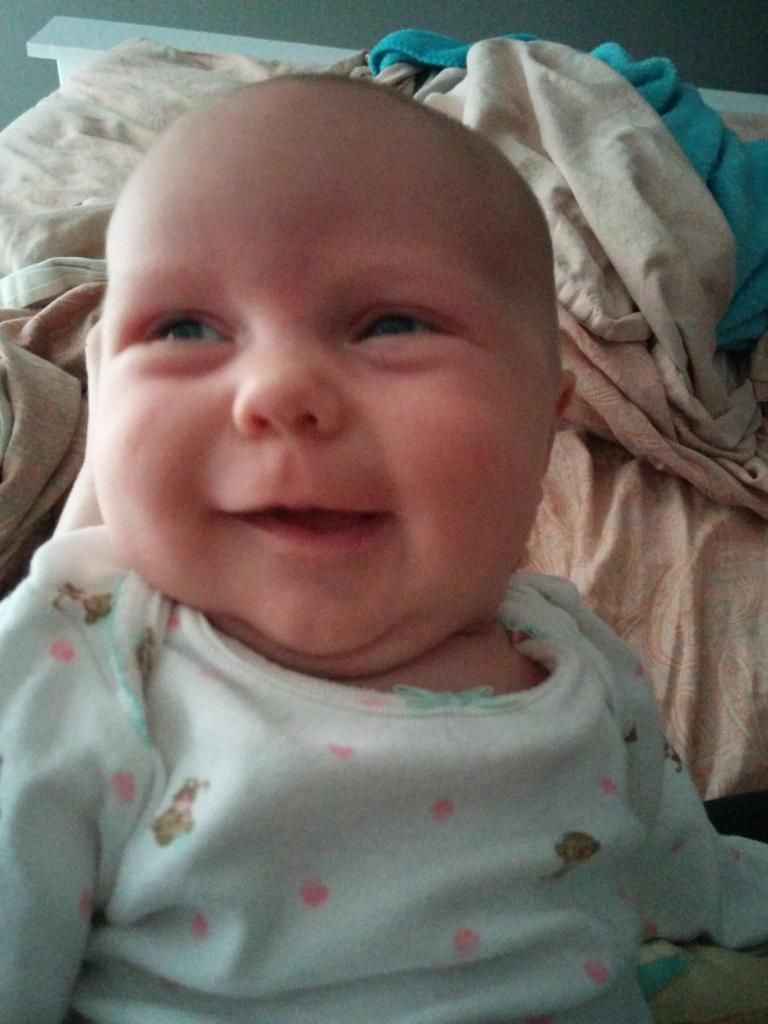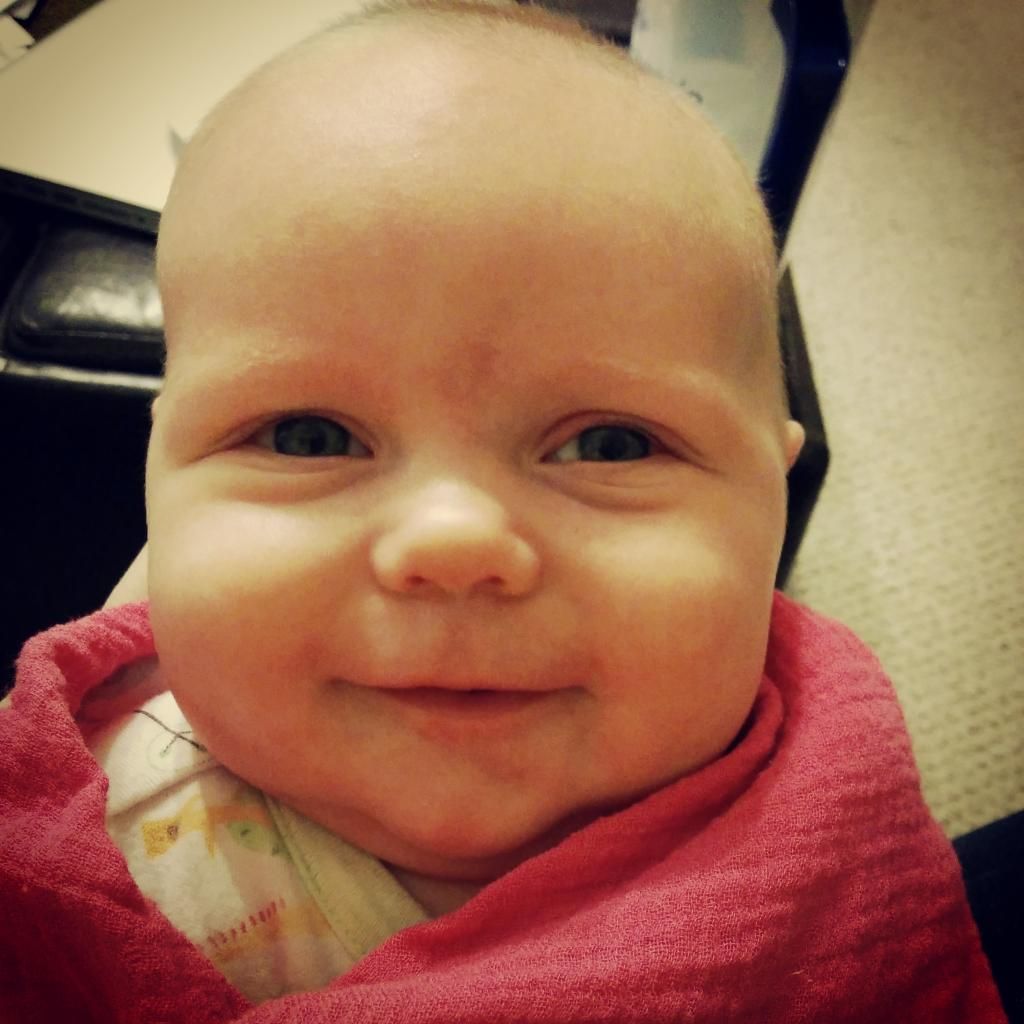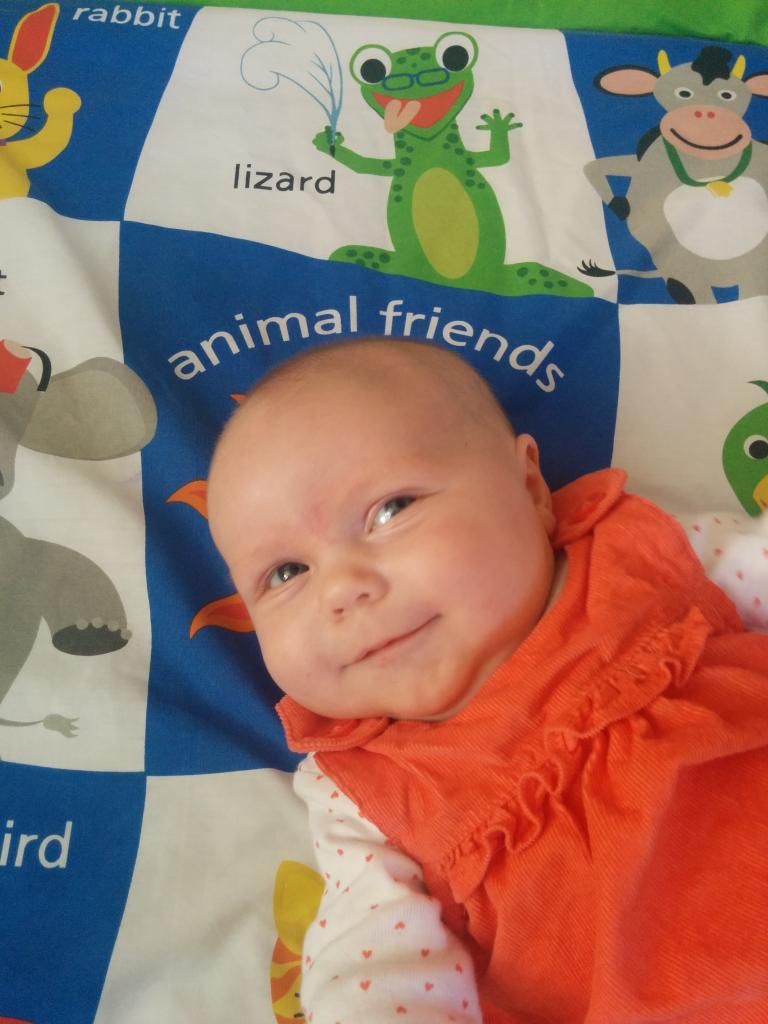 Brynn started playing with the play mat this month and loves it.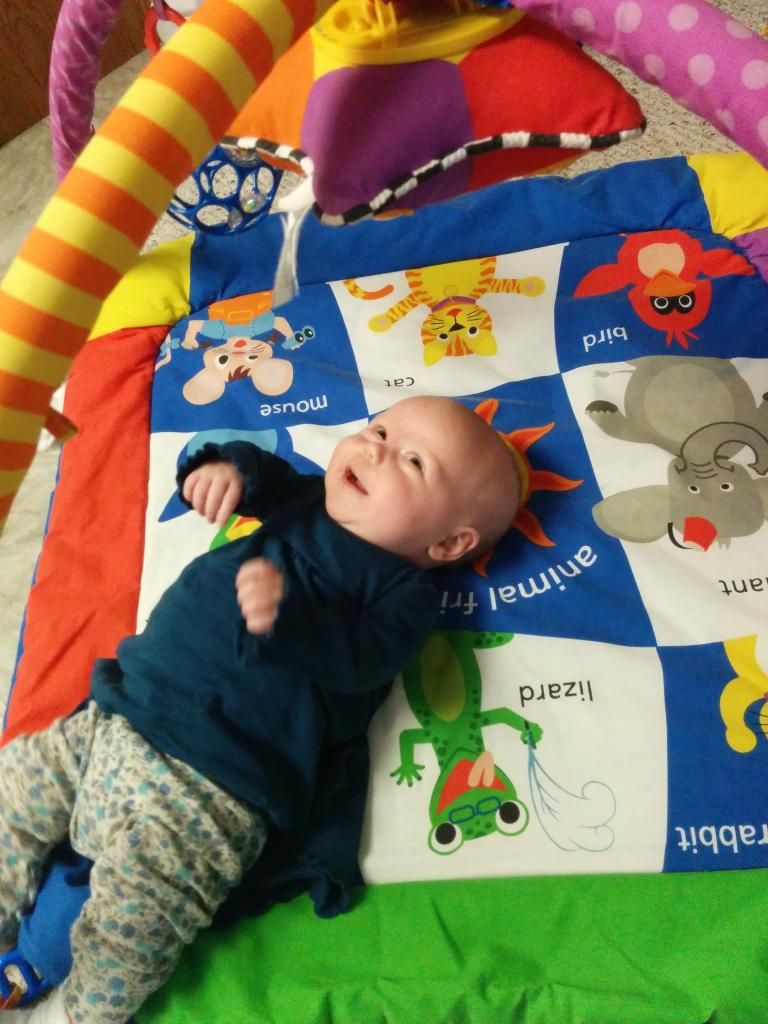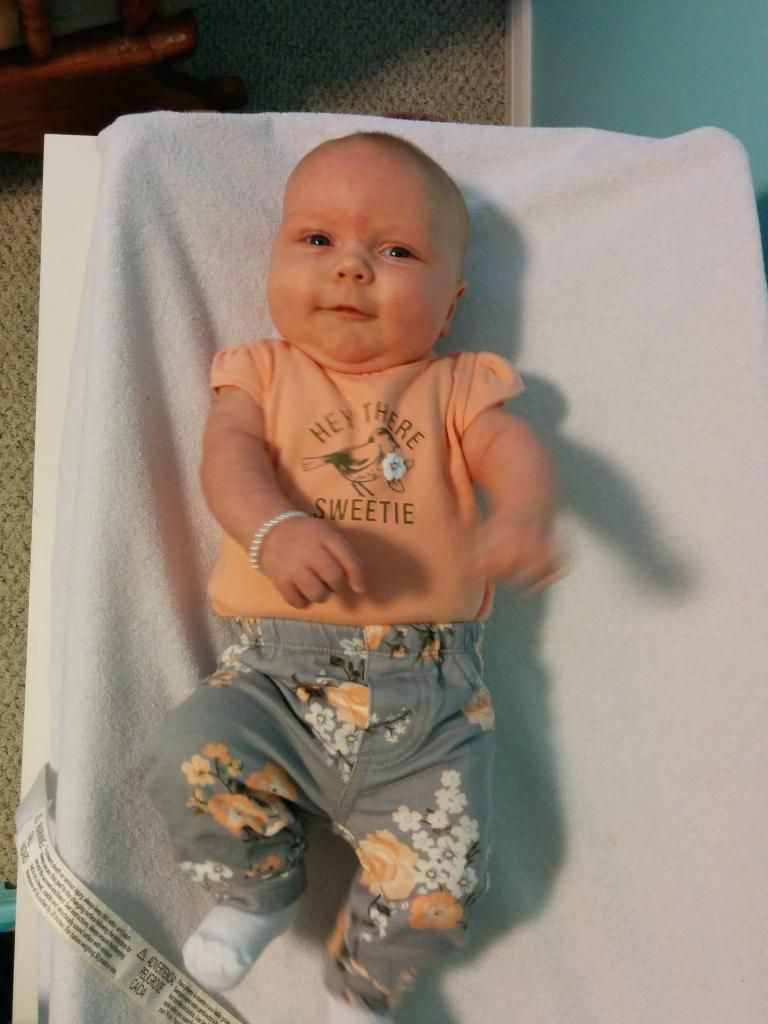 Happy 2 months, Baby Girl!
Weight:
11 pounds 9 ounces
Height: 22.5 inches

Clothing Size:
0-3 month
Diaper Size: size1 and started wearing cloth diapers about a week to her 2 month birthday
Milestones: Holding head up most of the time
Eating: Eats every 2.5 to 3 hours during the day and about every 4-5 hours at night.
Sleeping: Naps throughout the day, sleeps 4-5 hour stretches at night.
Communication: cries when hungry or needs a diaper change, cooing and smiling when looking at people and toys
Nicknames: Baby Girl, Brynners
, Sister, Baby B
Most Memorable Moment(s): During tummy time, Brynn rolled from her stomach to her back on November 11. She hasn't done it again but we thought it was pretty great. She started smiling for real on November 20.
1 Month 2 Months