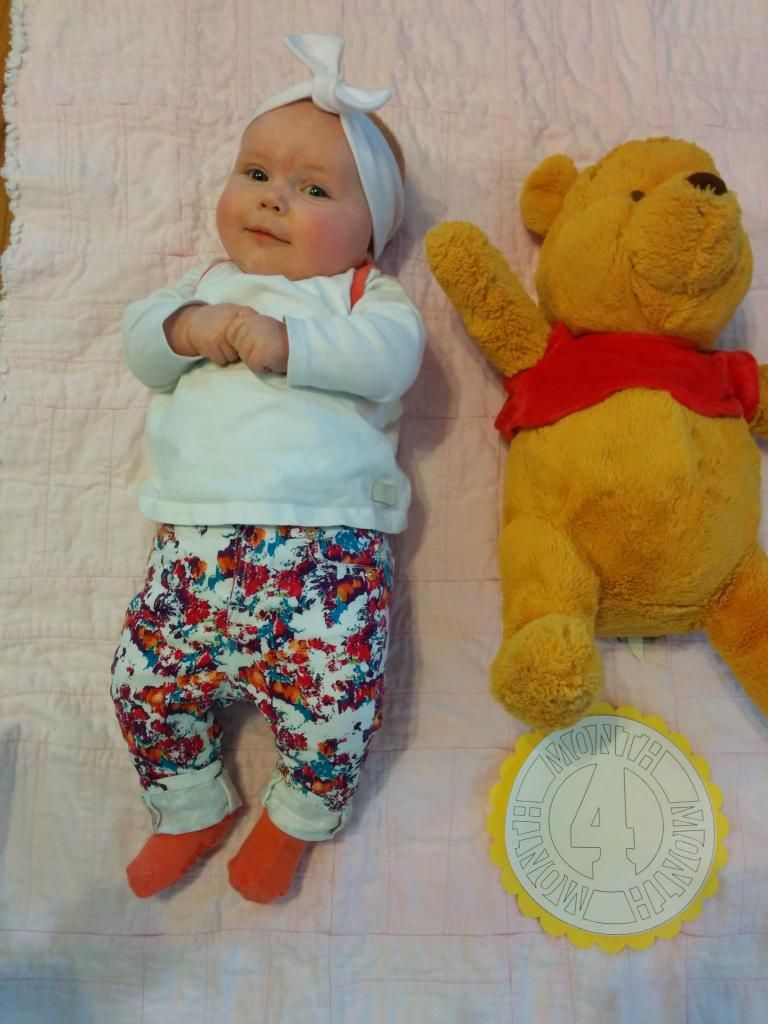 Brynn's personality is really starting to come out. She is a very happy little girl and rarely cries. When she does cry she has a good reason (needs a diaper change or feeding, Tate is loving on her a little too much, she's tired...). Because of this awesome personality trait, I'm quite okay with her refusing a binki. She eats and sleeps like a champion. She takes 3-4 two-hour naps a day and sleeps from 9pm to 6am pretty regularly. Please don't think we are just lucky. Though she's a great baby we did have to work really hard to get her to sleep so well. She loves watching Tate from a distance.
This month we spent some time in Montana visiting Courtney. Brynn loved having another baby to talk to and laugh with.
She started getting super chubby. Look at those rolls!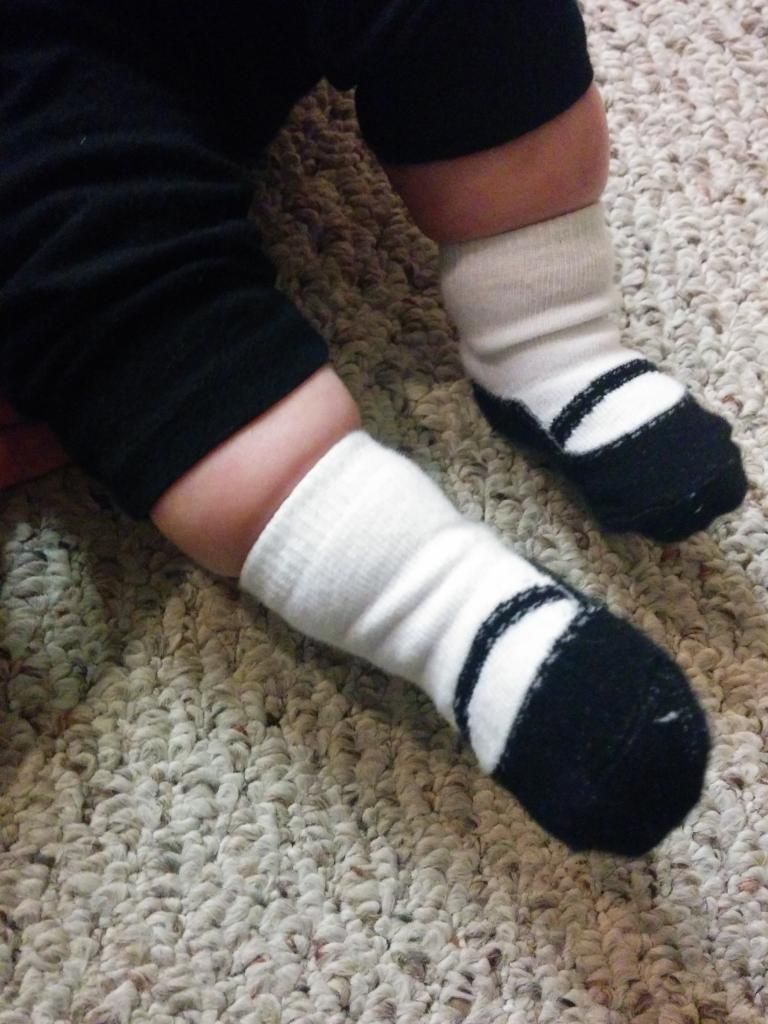 She started holding her head up much better during tummy time and she has rolled a few times.
She is loving chewing on her fingers and often does it while sleeping (if she isn't swaddled well enough).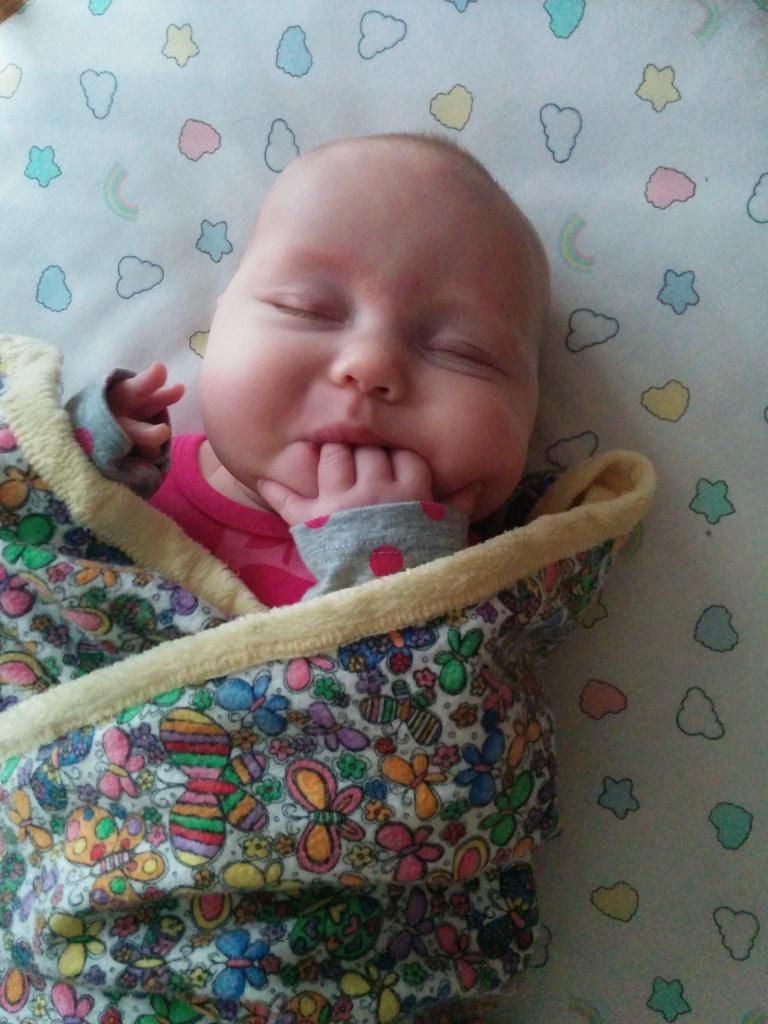 One of her last days in our condo.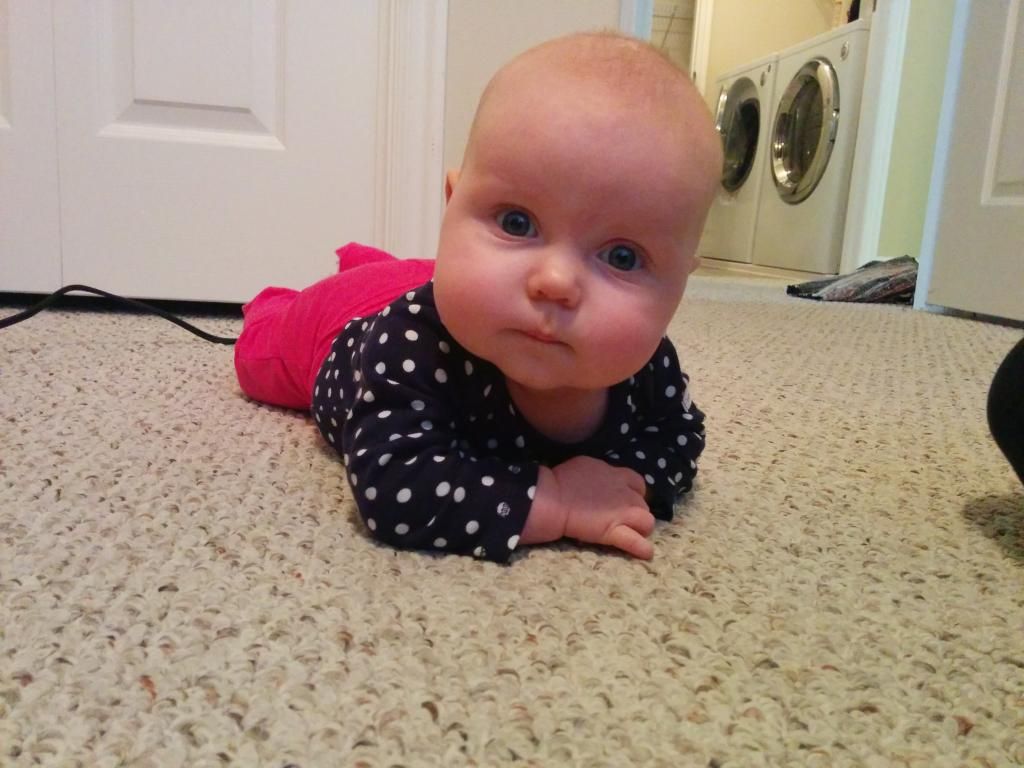 Playing on her tummy while Mom and Dad backed up the condo.
Likes
Splashing in the tub
Chewing her fingers
Watching Tate
Sleeping
Eating
Being swaddled
Diaper changes
Hates
Being left alone
Dirty diapers
When Tate gets overly affectionate and/or aggressive
Happy 4 Months, Baby Girl!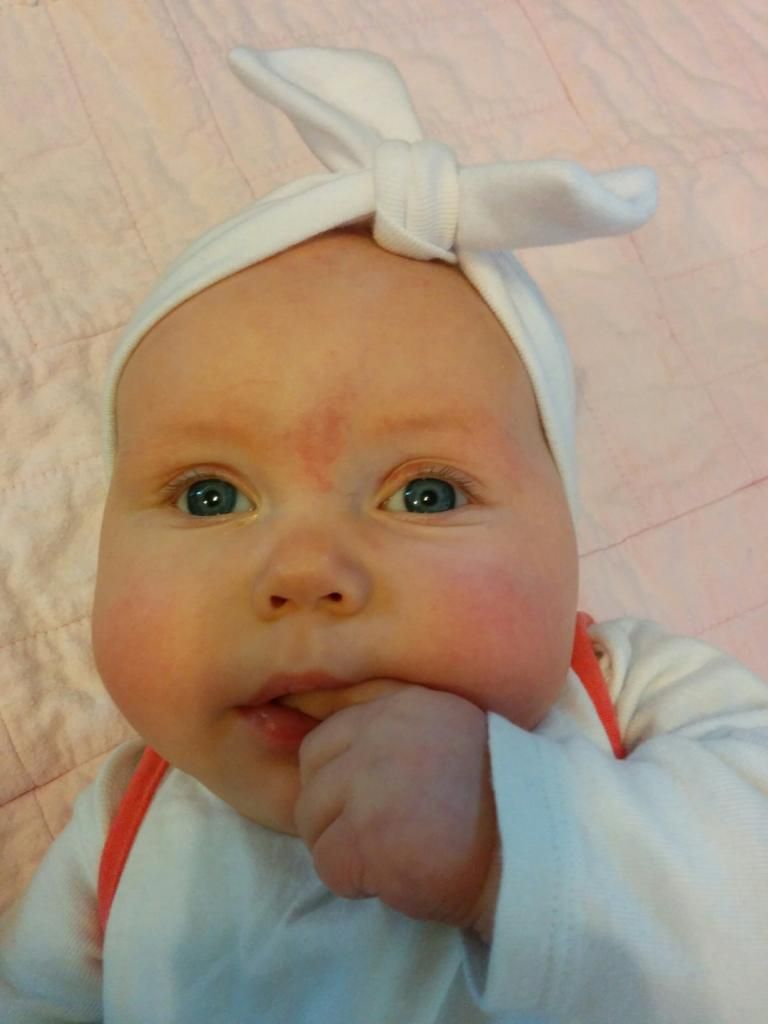 Weight: 14 pounds 8 ounces

Height:
24 inches
Clothing Size:
Mostly 3-6 months

Diaper Size: In cloth diapers but would be in size 2
Milestones: Laughing

Eating: Eats every 3 to 4 hours during the day.

Sleeping: Naps 3 times a day for about 2 hours each and sleeps through the night from about 9pm-6am with an occasional feeding around 3 a.m.
Communication: cries when hungry or needs a diaper change, talks a lot when other people are close to her.

Nicknames: Baby Girl, Brynners
, Sister, Baby B, Baby Brynn

Most Memorable Moment(s): Laughed for the first time while on vacation in Montana. Reaching for toys. Giggling when tickled.
1

Month 2 Months
3 Months 4 Months