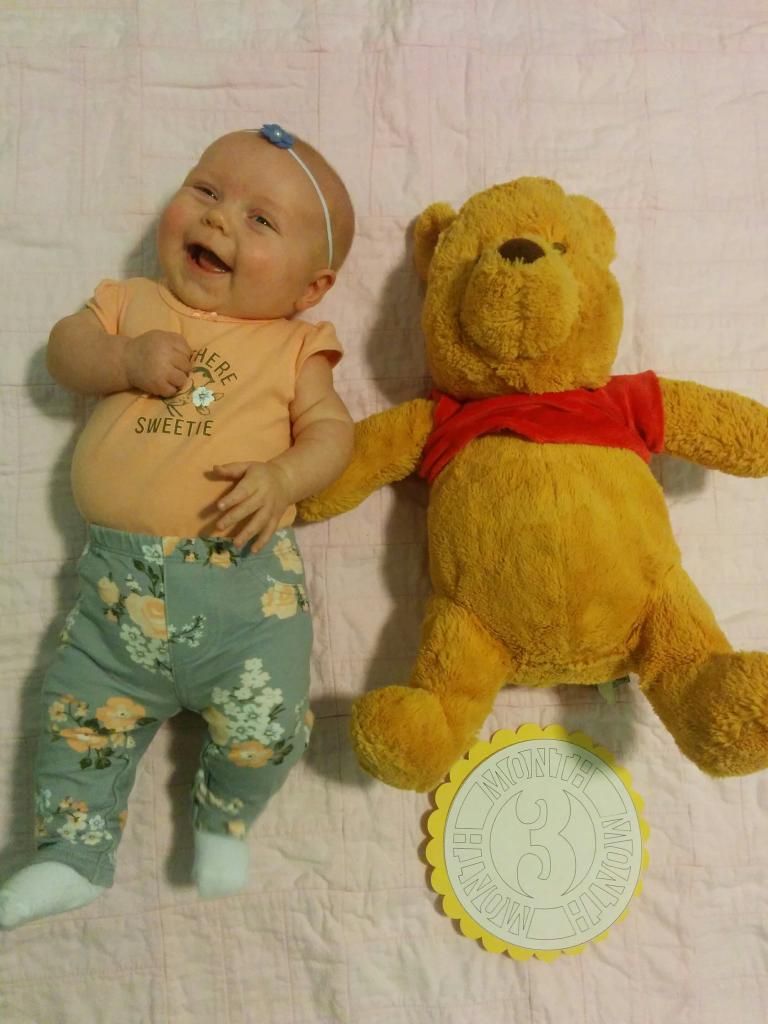 This month, Brynn finally learned how to suck on a binki. Turns out she was just starving (I was at a Relief Society activity and she was home with Dad) but it was a start.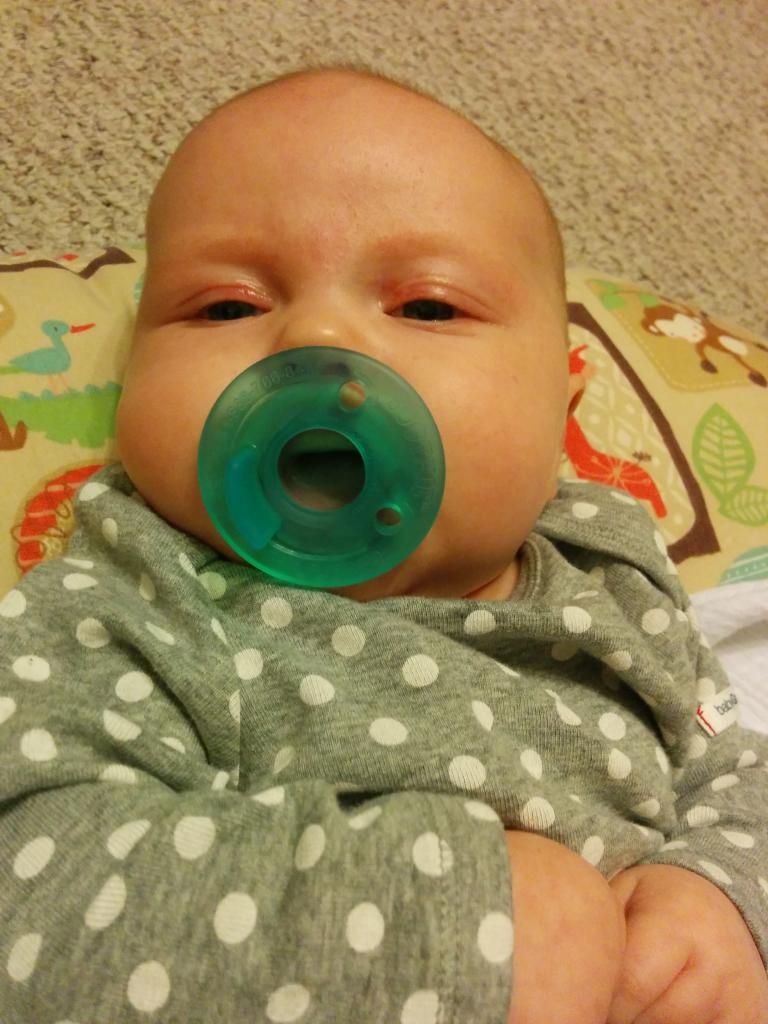 She looked super cute in overalls but hated wearing them.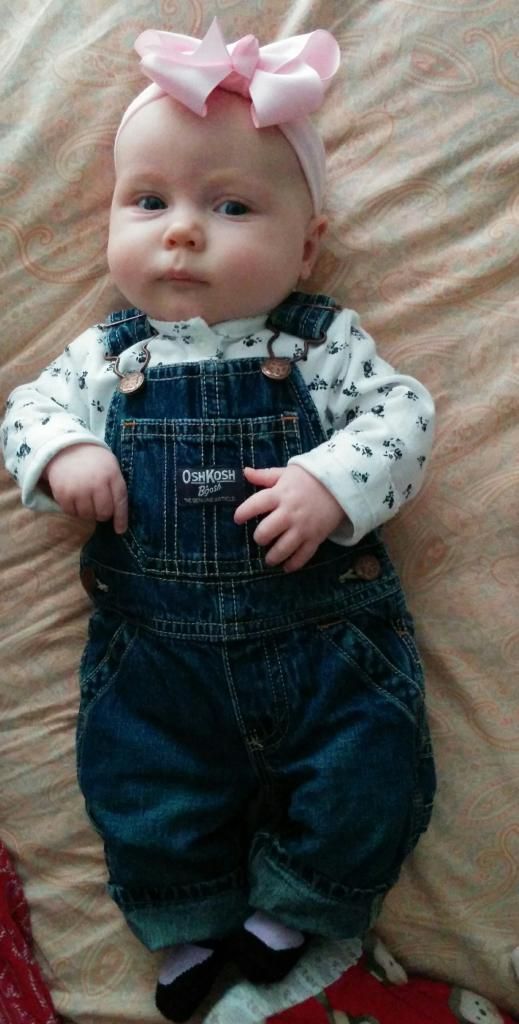 She got her first cold and spent many days like this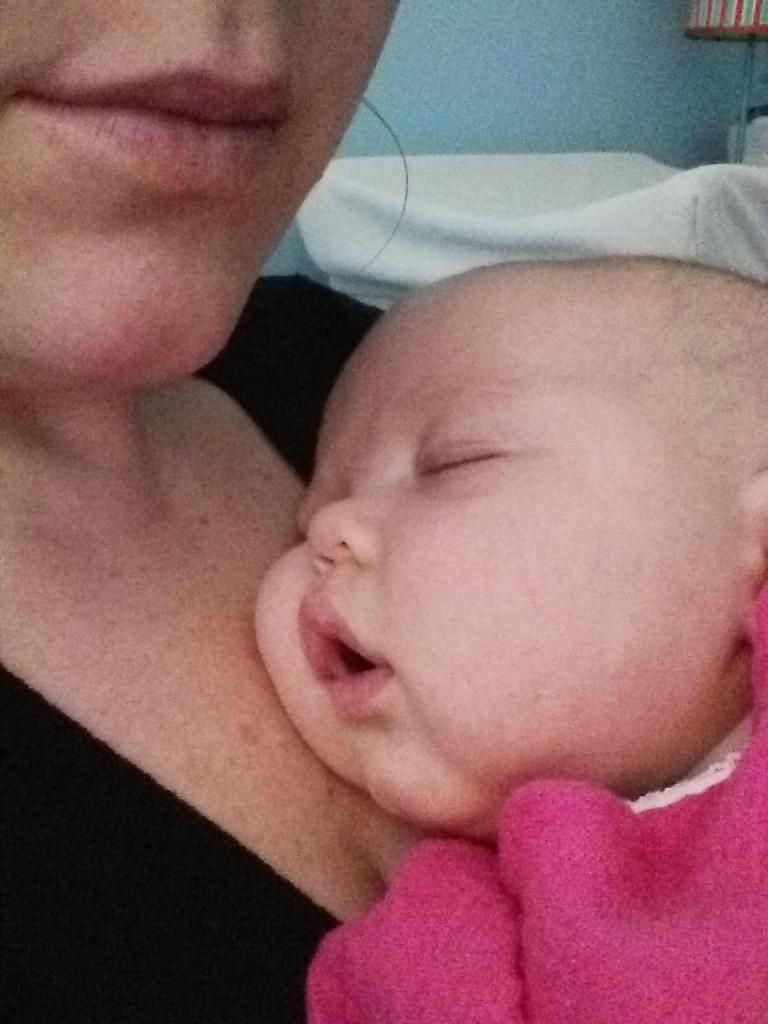 She met Santa many times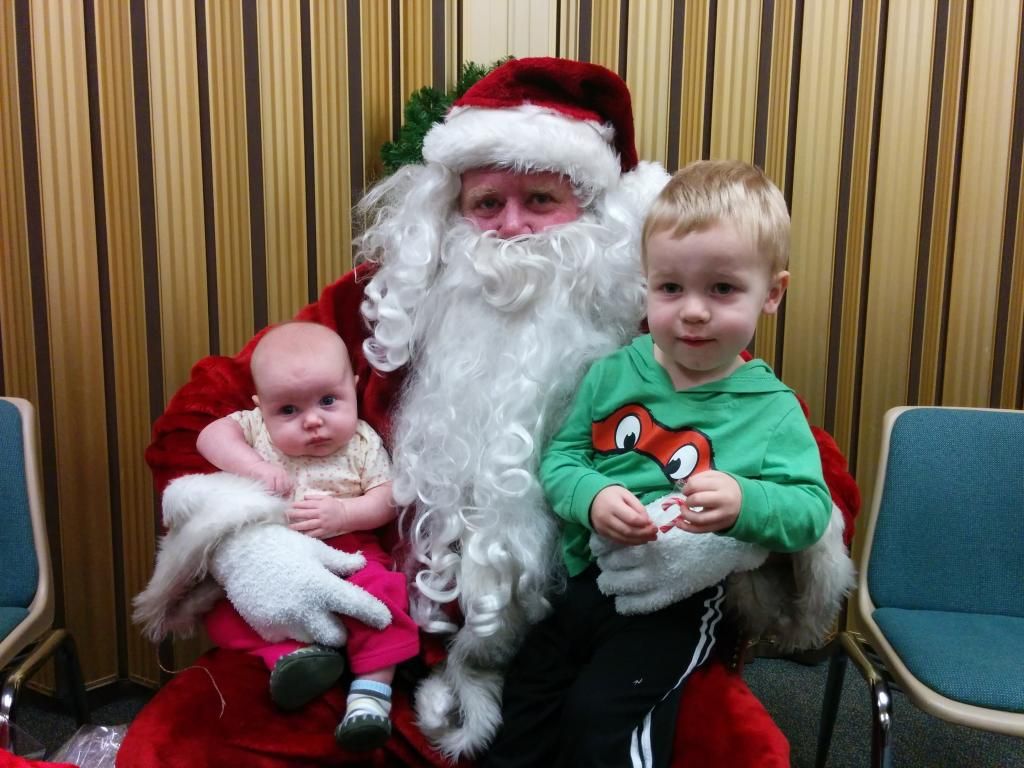 Ward Christmas party right after a huge blowout...she showed up in a much cuter outfit.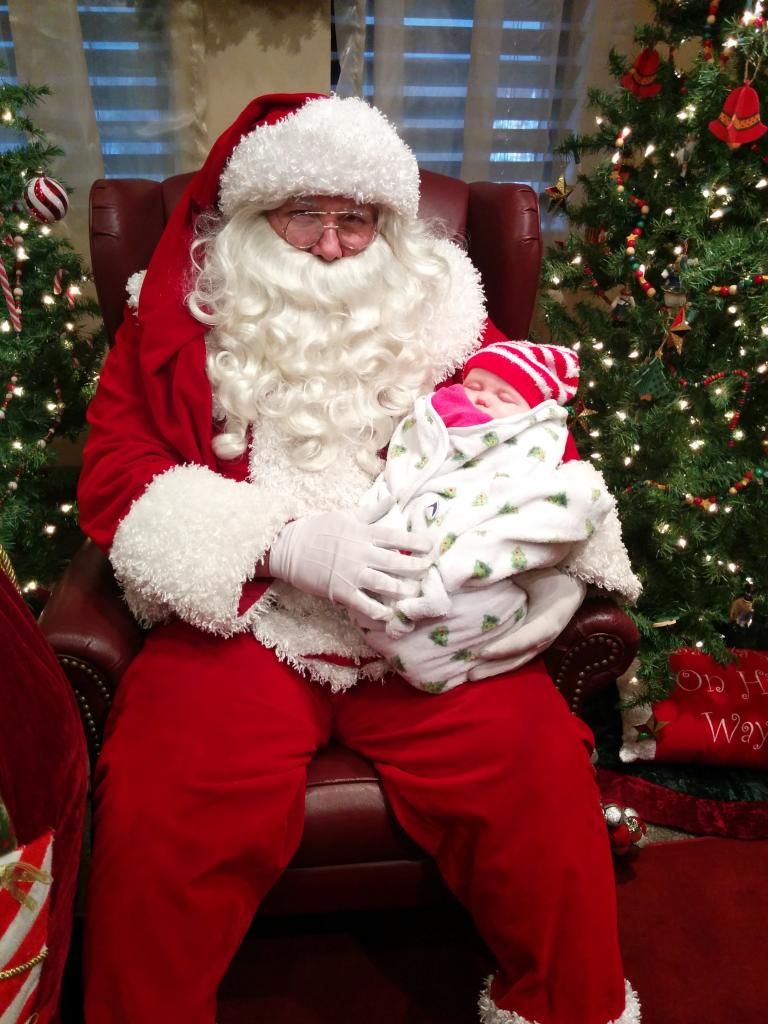 At the Stringham Polar Express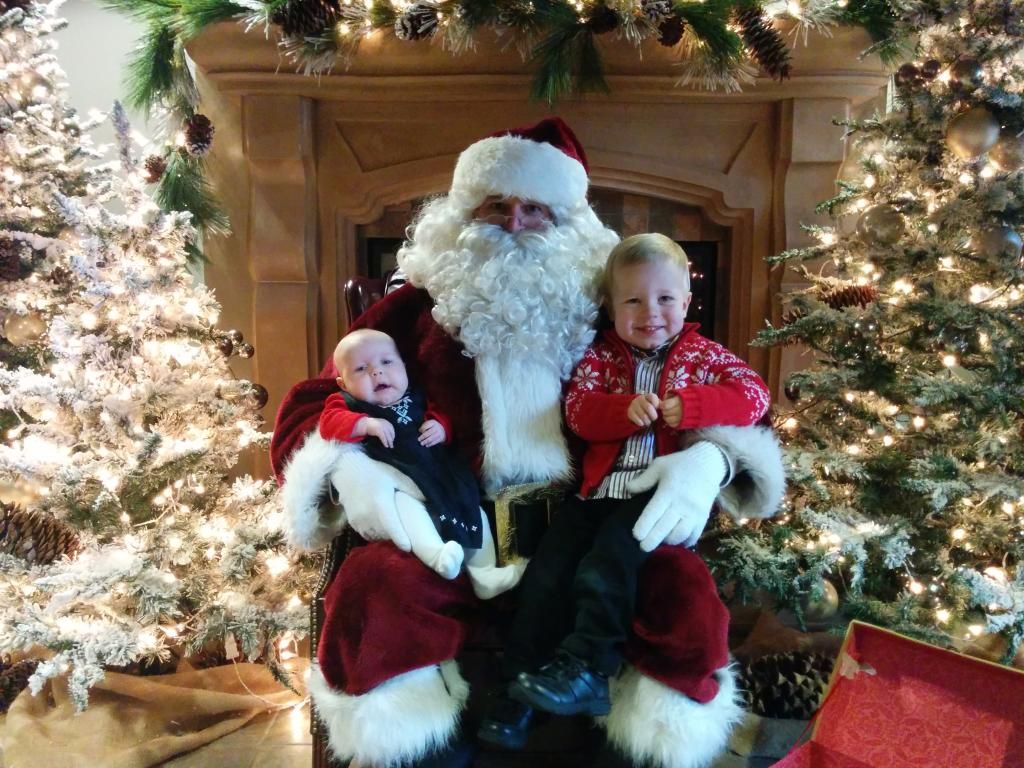 At Fotofly Santa
She wore many Christmas outfits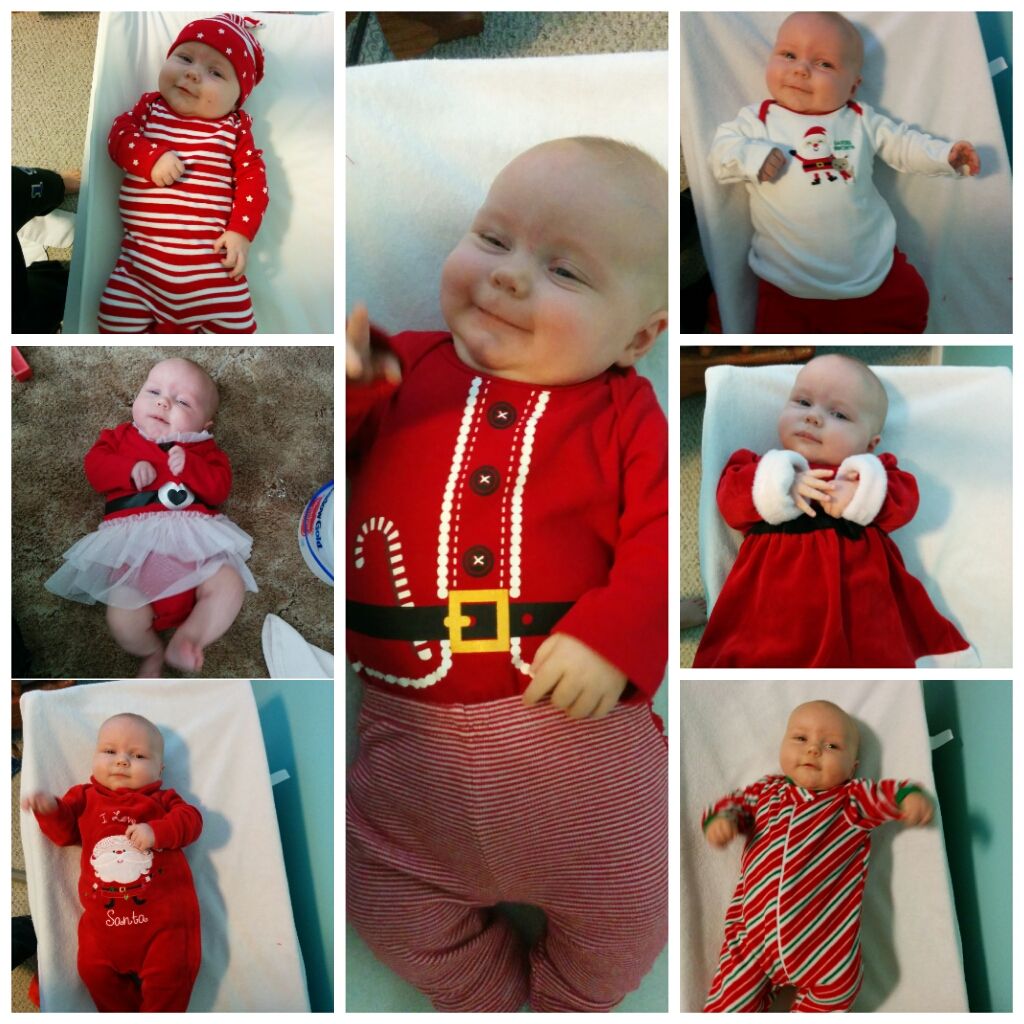 She fell asleep while playing
She went to her first Friend Christmas Party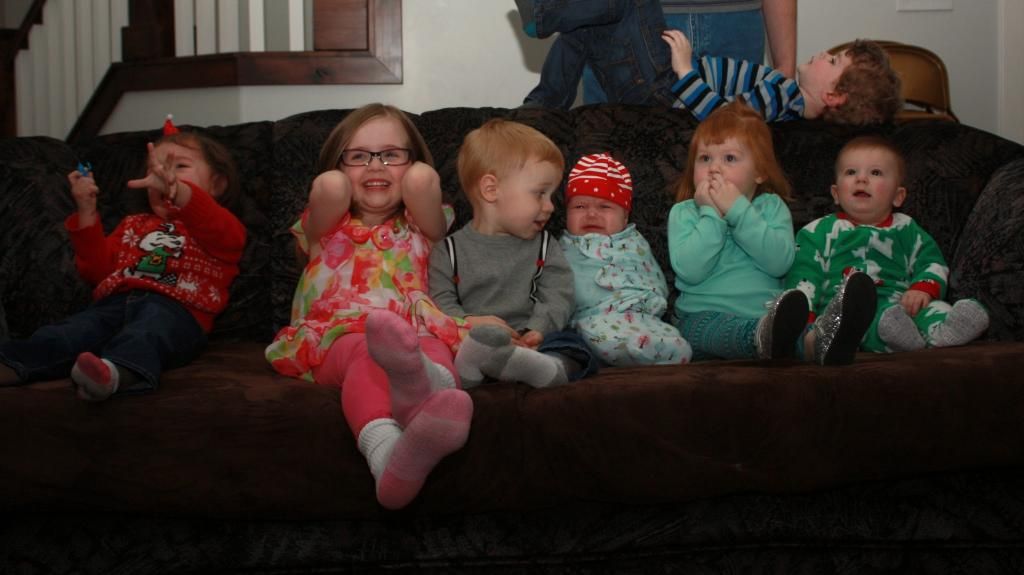 and was not amused that she was not being put to sleep.
She read some books
She was pretty dang adorable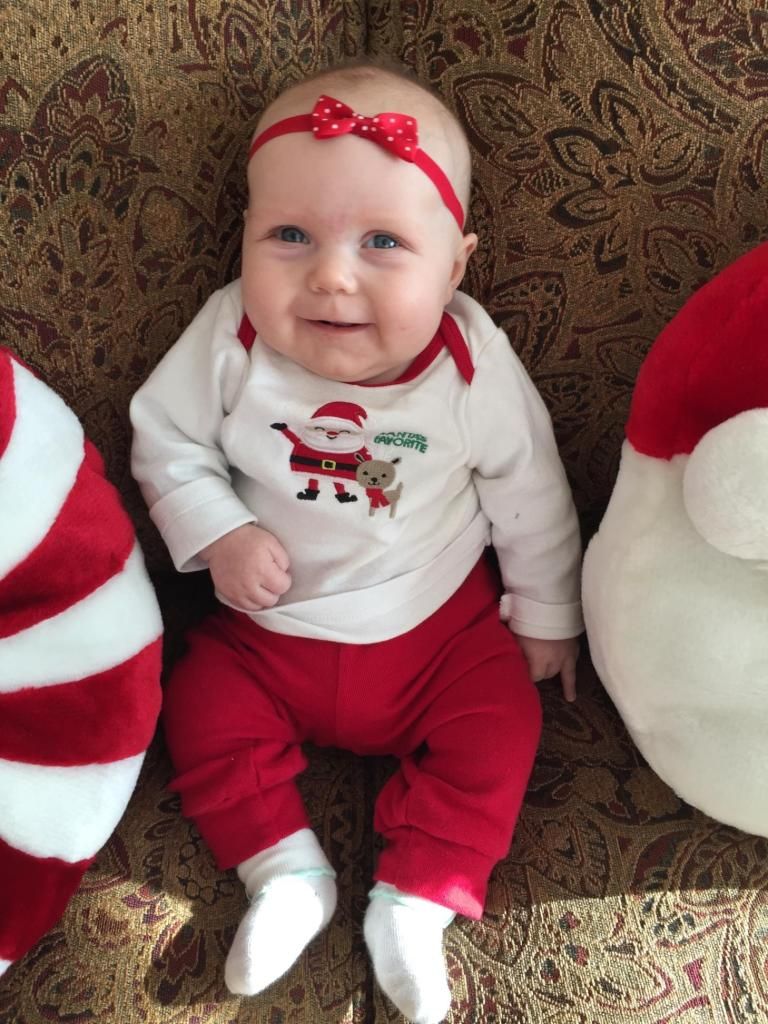 Happy 3 Months, Baby Girl!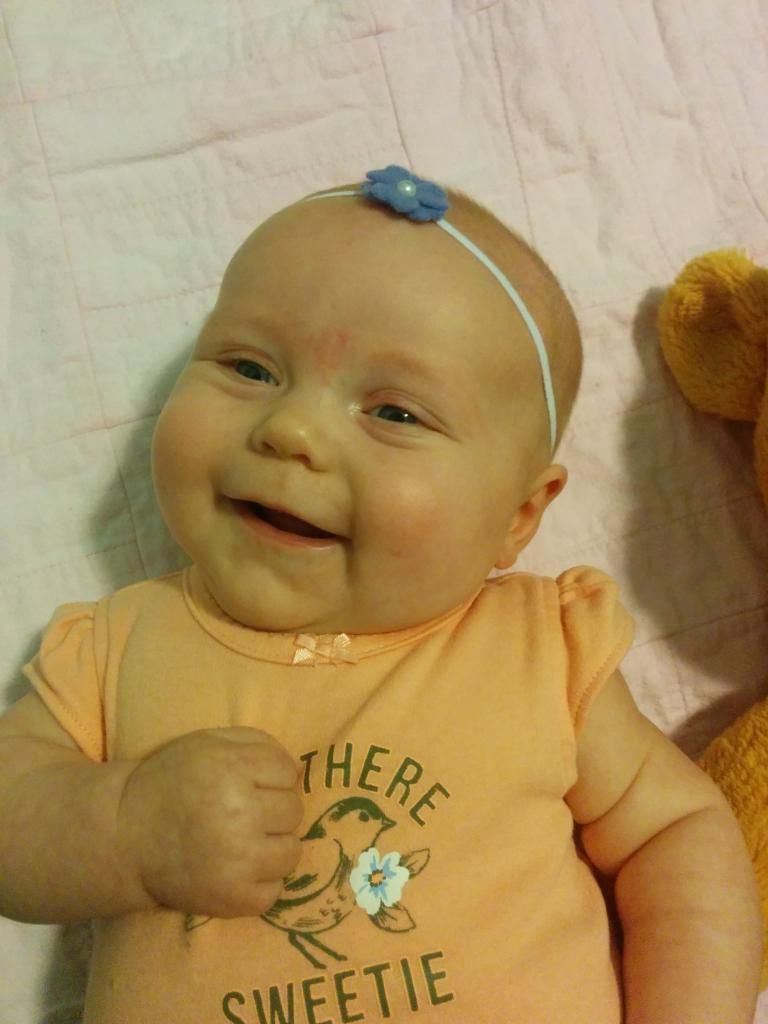 Weight:
Guessing 12-ish pounds
Height: Guessing 23 inches
Clothing Size:

0-3 month

and some 3-6 month
Diaper Size: In cloth diapers but would be in size 2
Milestones: Holding head up the majority of the time
, almost laughing
Eating: Eats every 3 to 3.5 hours during the day and about every 4-5 hours at night.
Sleeping: Naps the day, sleeps 4-5 hour stretches at night.
Communication: cries when hungry or needs a diaper change, cooing and smiling when looking at people and toys
Nicknames: Baby Girl, Brynners
, Sister, Baby B
Most Memorable Moment(s): Finally started sucking on a binki...occasionally. Rolling to sides when on back, sucks on hands, grabbing everything. Started taking a bottle.