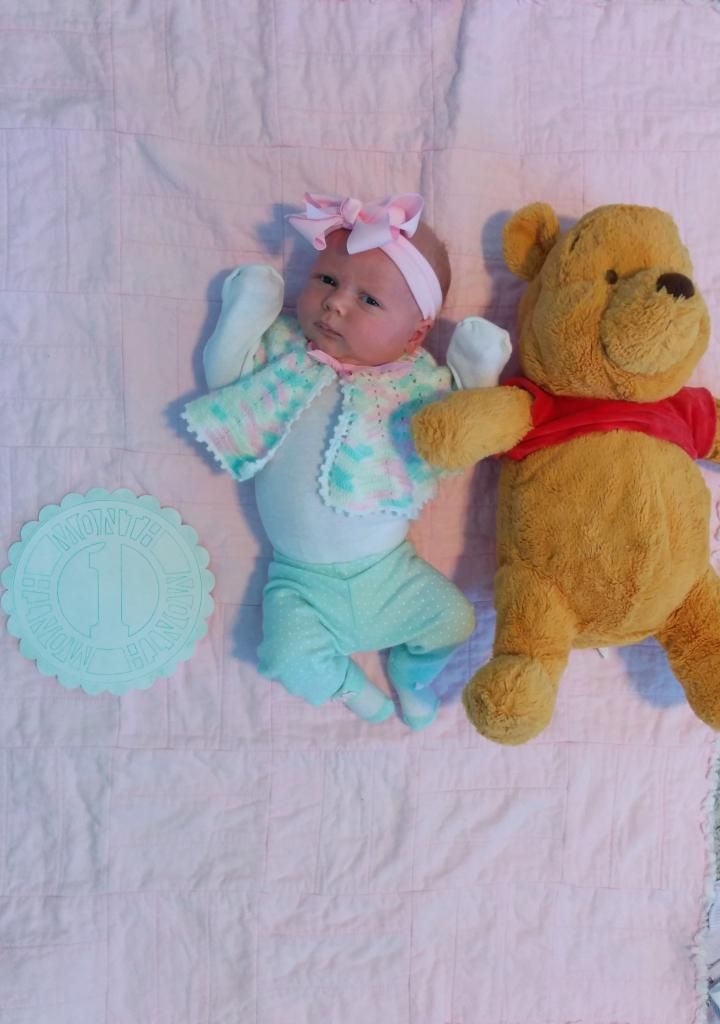 Baby Girl is one month! This month has flown by. It's hard to remember a time without Brynn in our lives.
Brynn is an eating machine. She was 5 pounds 10 ounces when she was born and 5 pounds 6 ounces when we left the hospital. By October 6 (
one week after she was born
) she was back up to her birth weight. At her two week appointment (
the doctor hoped she would be back to birth weight by this appointment
) she was 6 pounds 9 ounces and the doctor was very impressed. I'm not sure what she weighs now because Tate broke our scale but I'm guessing she's closing in on 8 pounds.
She is very alert and is awake much more than Tate was at this age.
Along with being an eating machine, she's a pooping champion. She is
always
pooping. Sometimes she even gets some distance with undiapered poops. Take it from me, poop shooting out of a baby's bum is both terrifying and hilarious. And gross.
Loves
being swaddled
being held tightly
eating
having her back rubbed or patted
Hates
baths
getting dressed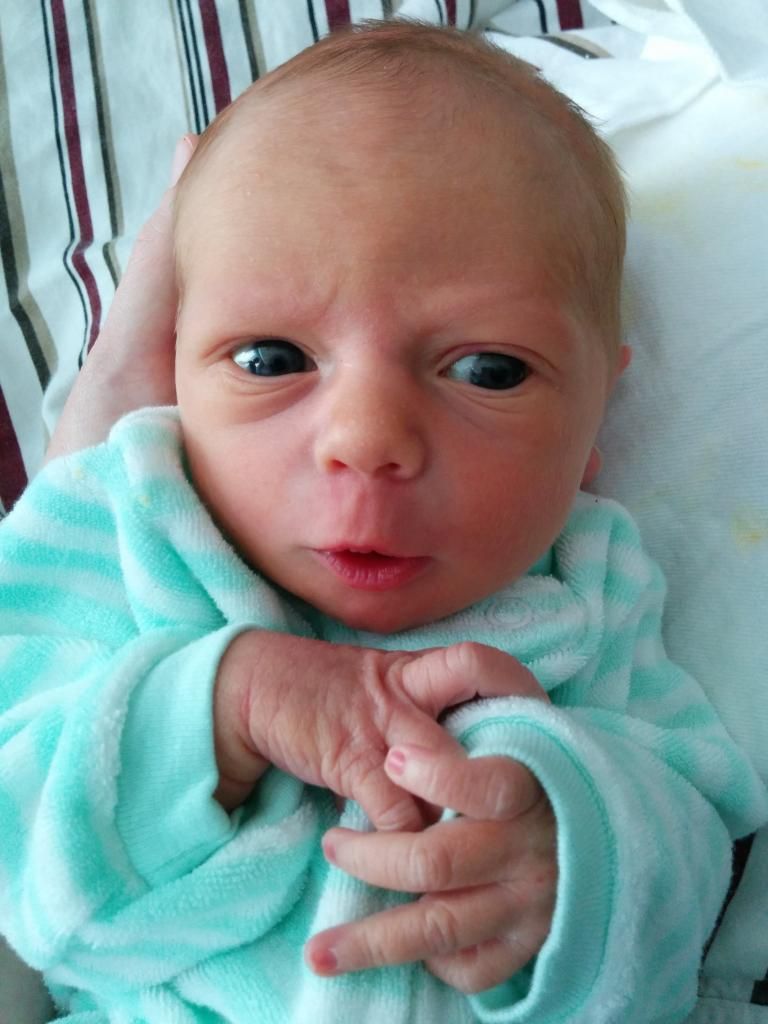 Four days old and still so skinny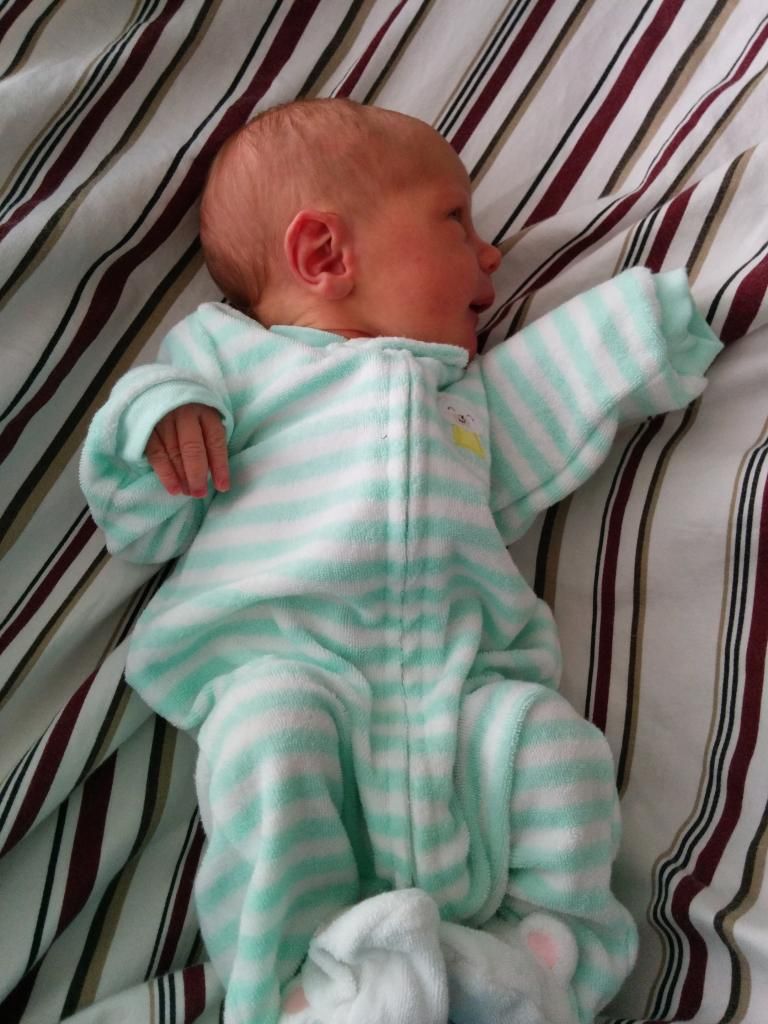 Newborn pajamas...so big on her
She wore preemie clothes for a few weeks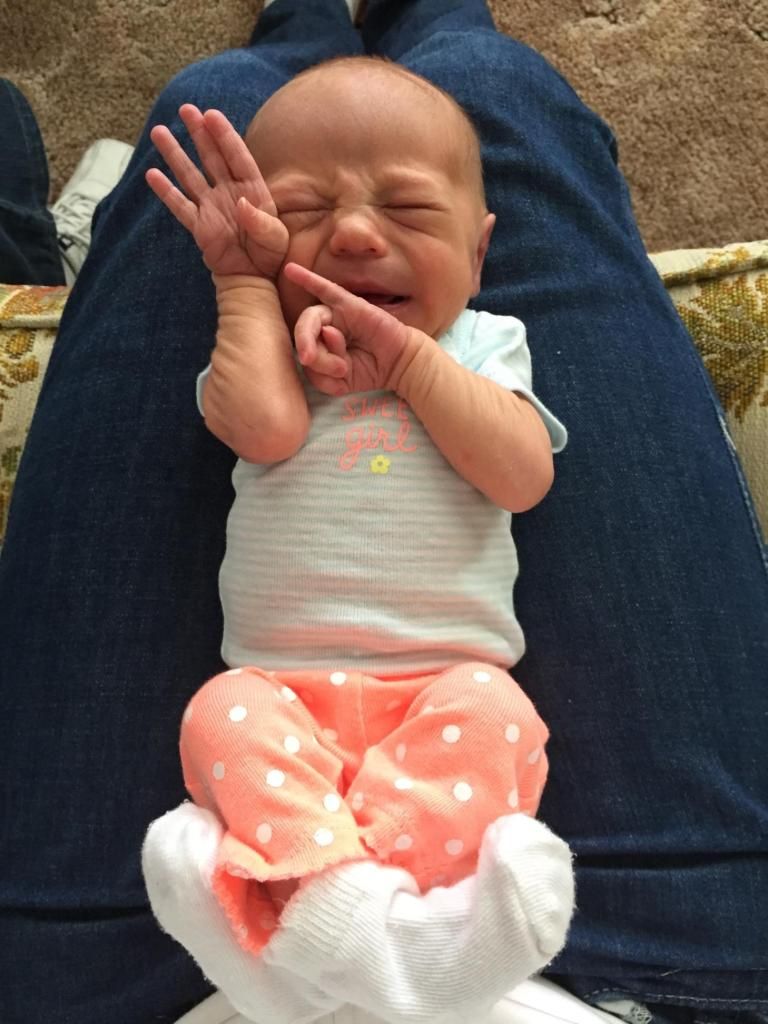 She made funny faces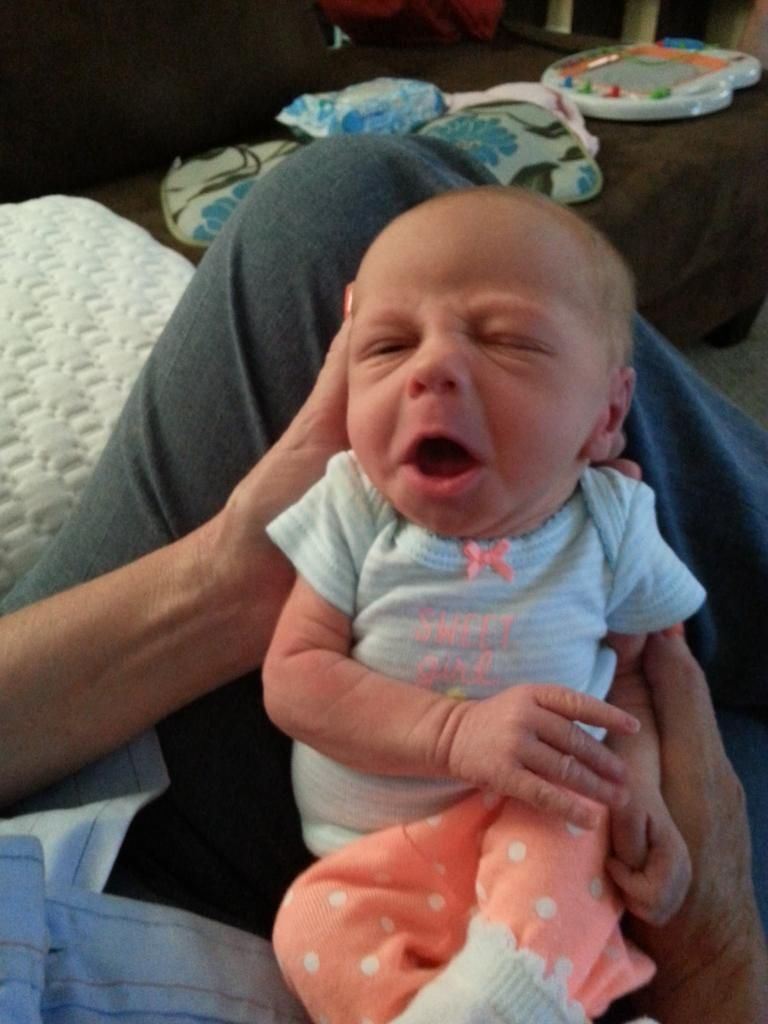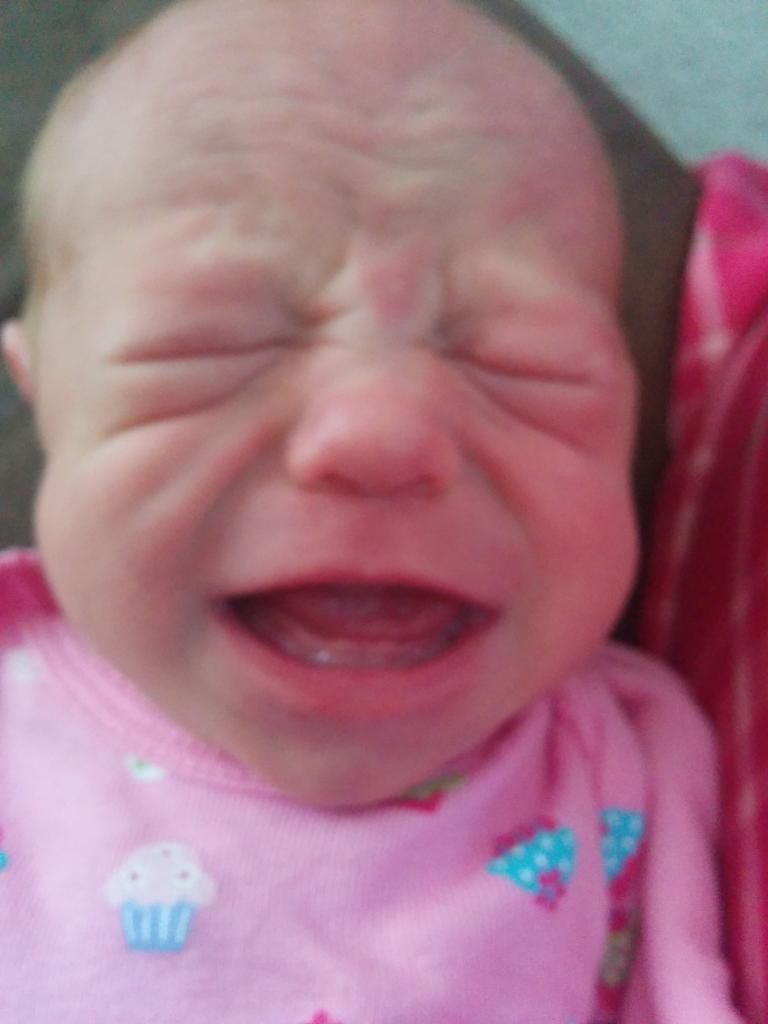 But a lot of times she was awake and smiling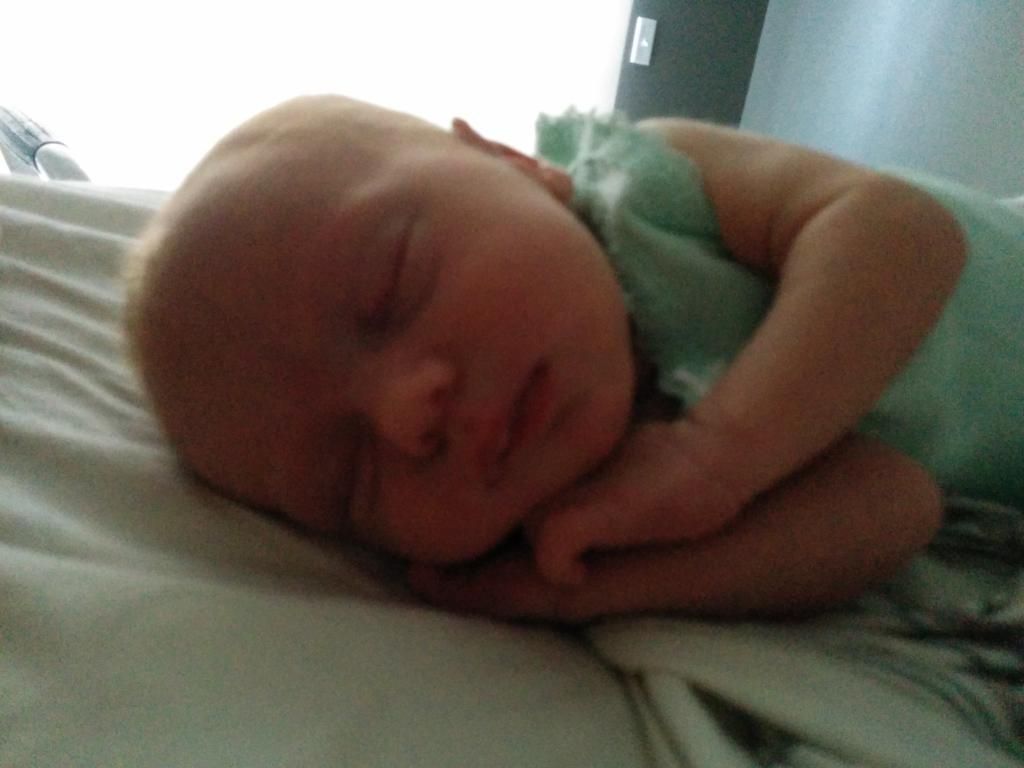 She really likes her hands up by her face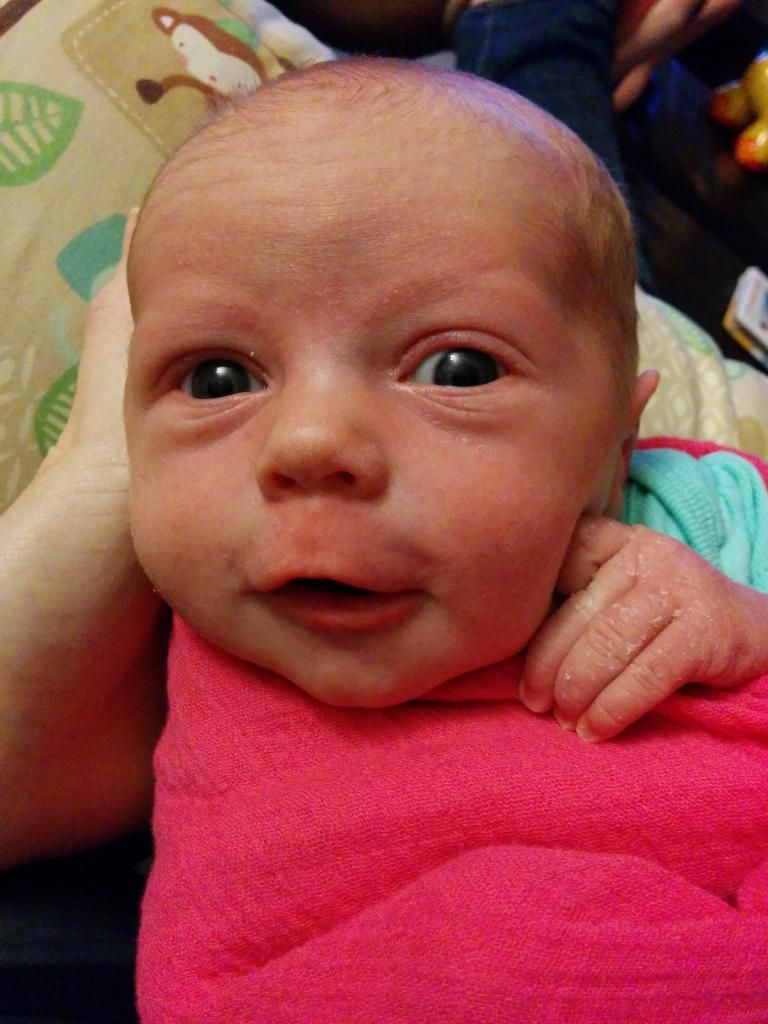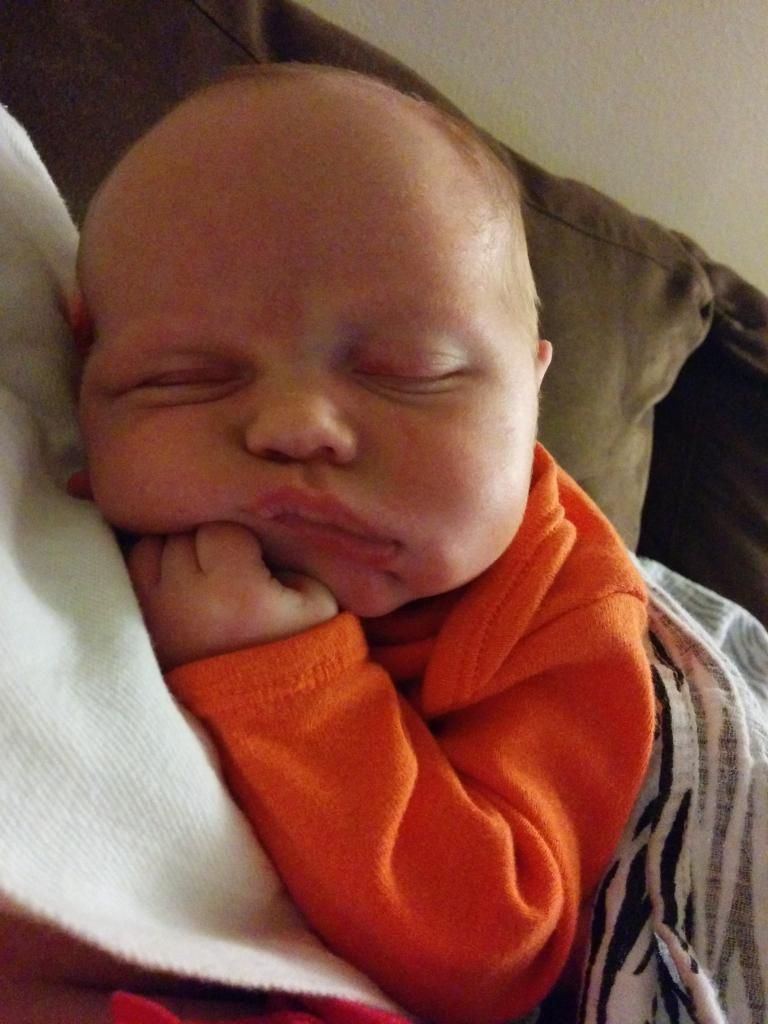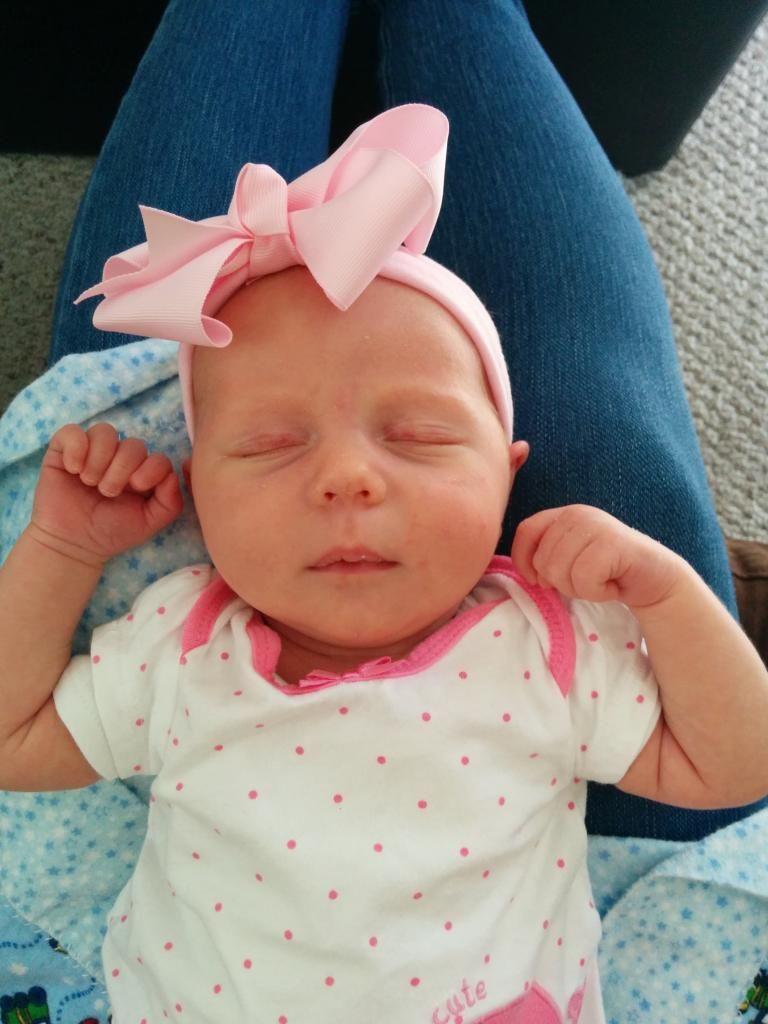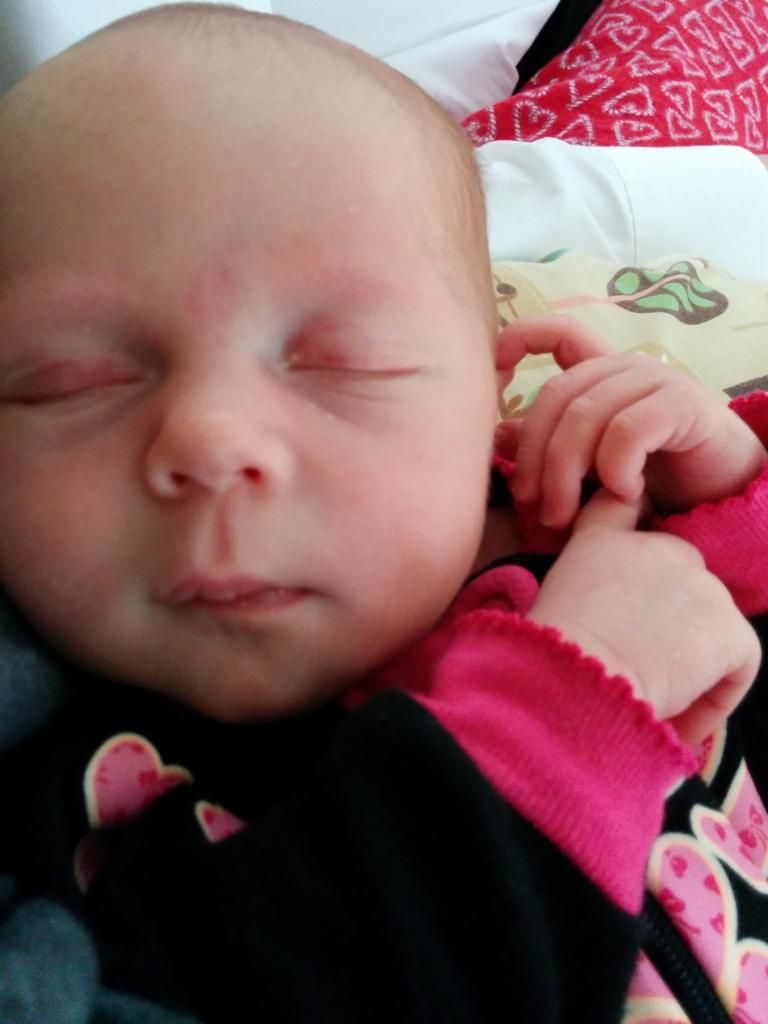 Same preemie outfit...2 weeks apart
Left is 3 weeks old, right is 1 week old


Happy 1 month birthday, Baby Girl!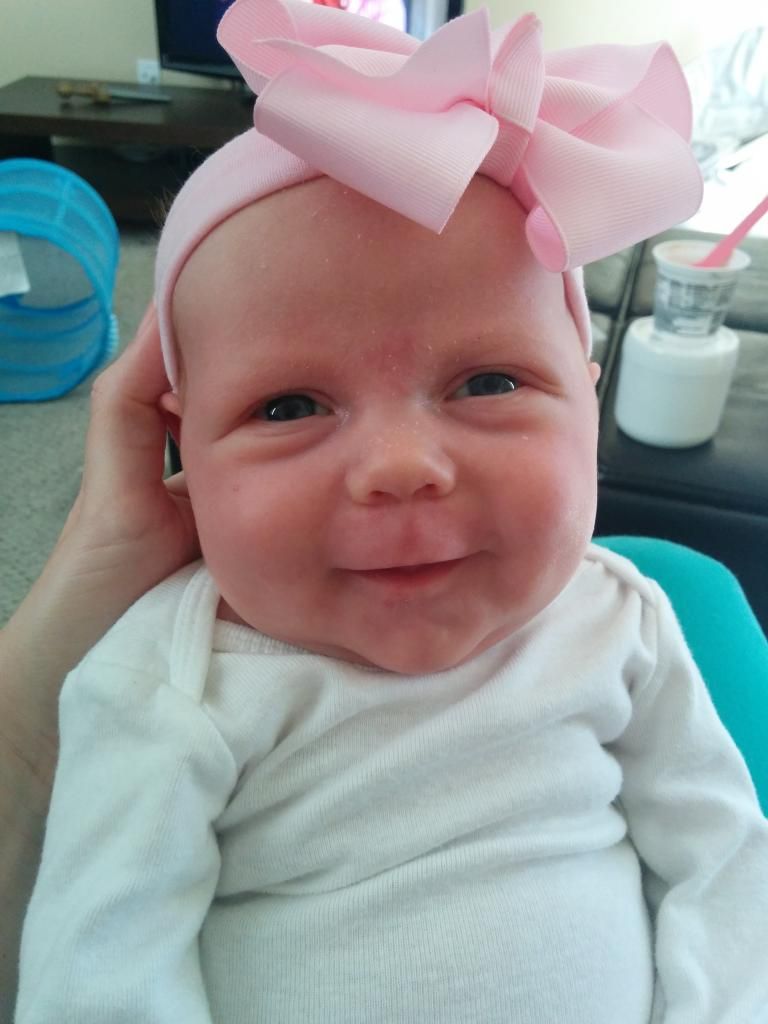 Weight: Guessing 8 pounds
Height: Guessing 20 inches
Clothing Size: Newborn
Diaper Size: Newborn
Milestones: holding head up for a few seconds at a time
Eating: Eats every 2 to 2.5 hours during the day and about every 3-4 hours at night.
Sleeping: Naps throughout the day, sleeps 3-4 hours stretches at night but will go longer if she sleeps next to someone.
Communication: cries when hungry or needs a diaper change, very occasional cooing
Nicknames: Baby Girl, Brynners
, Sister
Most Memorable Moment(s): pooping all over the couch