We went all out for Halloween this year. By "all out" I mean Husband and I dressed up...and I didn't even have a classroom Halloween party to dress up for.
Baby H. and I went to Husbands work for their party. Baby H. doesn't get Halloween yet. He was just happy to be walking around and seeing other people.
After the party, we headed to my mom's to show off our costumes and eat some soup. By the time we finally thought about getting a picture, Baby H. was not in the mood.
I have about 45 like this one but this is the only one that was mostly in focus.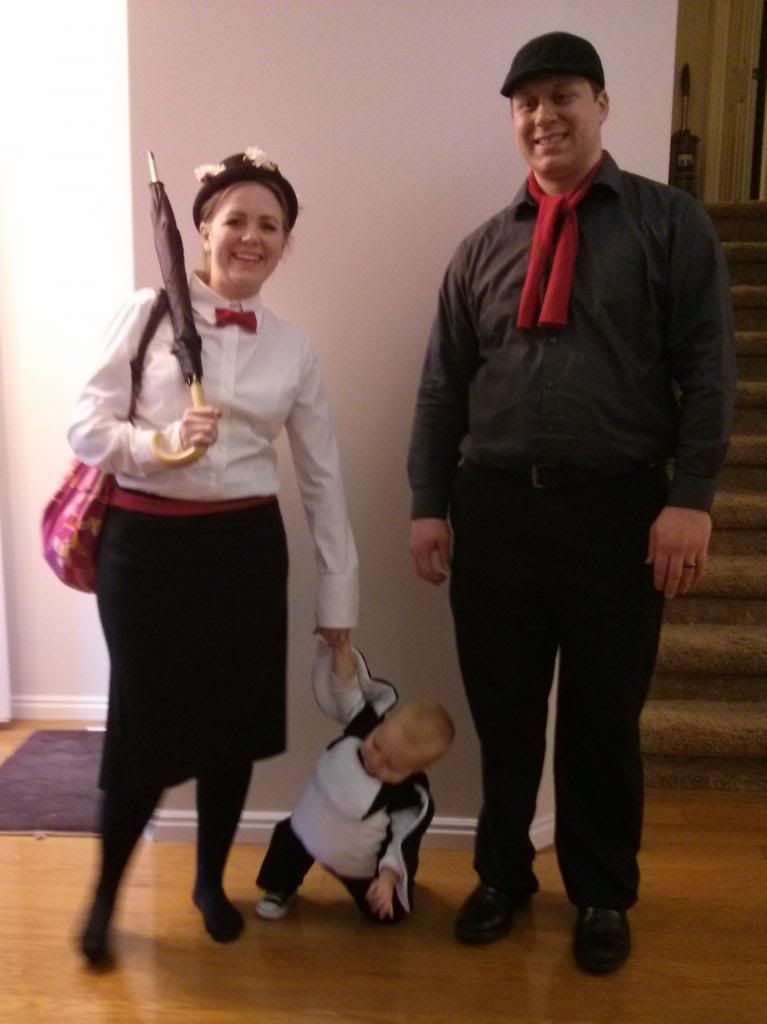 Picking up Baby H. resulted in only slightly better photos.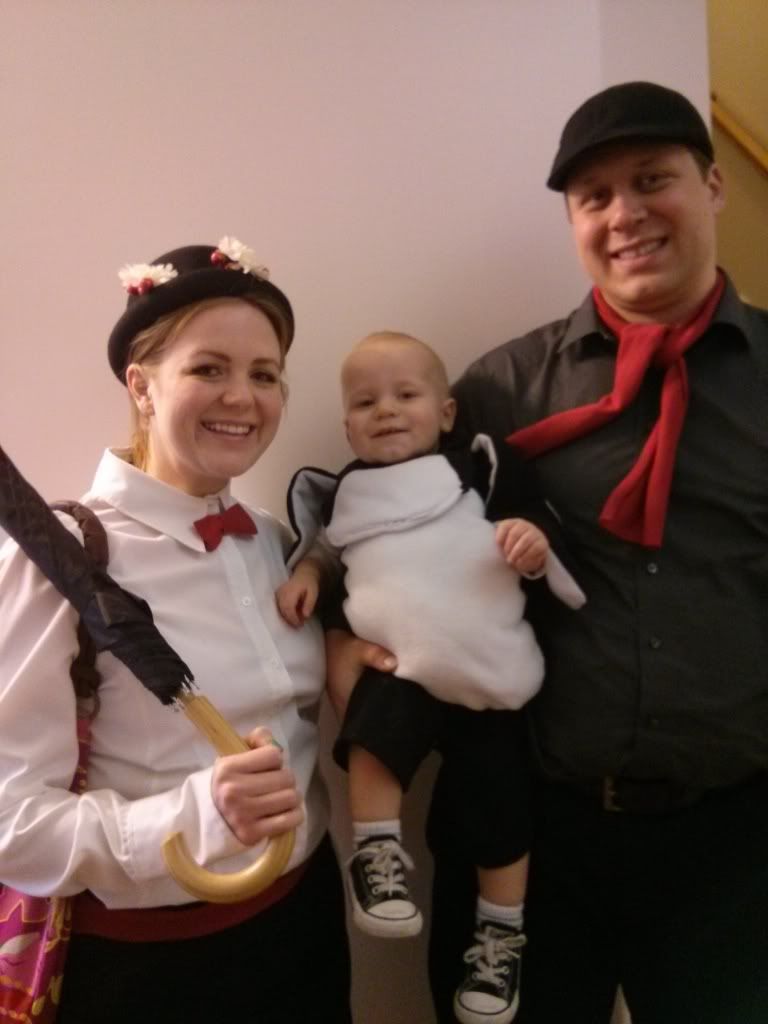 Anyway, Happy Halloween from Mary Poppins, one of the penguins from
Jolly Holiday
and Bert.