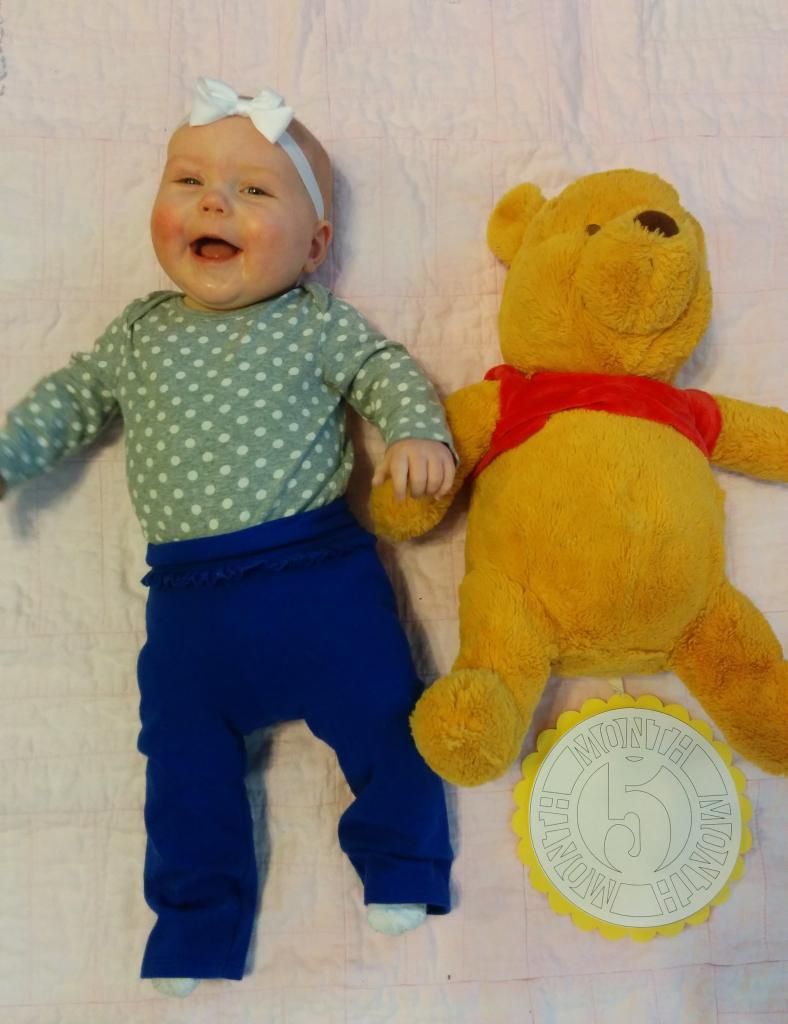 I feel like Brynn has really gone from a baby-baby to just a kinda-baby this month. She's getting to be a little more independent and will play with toys for a few minutes by herself. She will sit in the high chair and watch me cook or clean and be pretty content.
She still continues to be a very happy and content baby. She is very tolerant of the aggressive love that Tate gives her on a regular basis.
She has been eating vegetables for a couple weeks now and has loved everything she's tried--butternut squash, green beans, and sweet potatoes. She also eats oatmeal really well.
She immediately rolls from her back to her stomach and it pushing herself up on her hands. She may be getting into a crawling position soon...but hopefully it will be a while before she actually starts moving.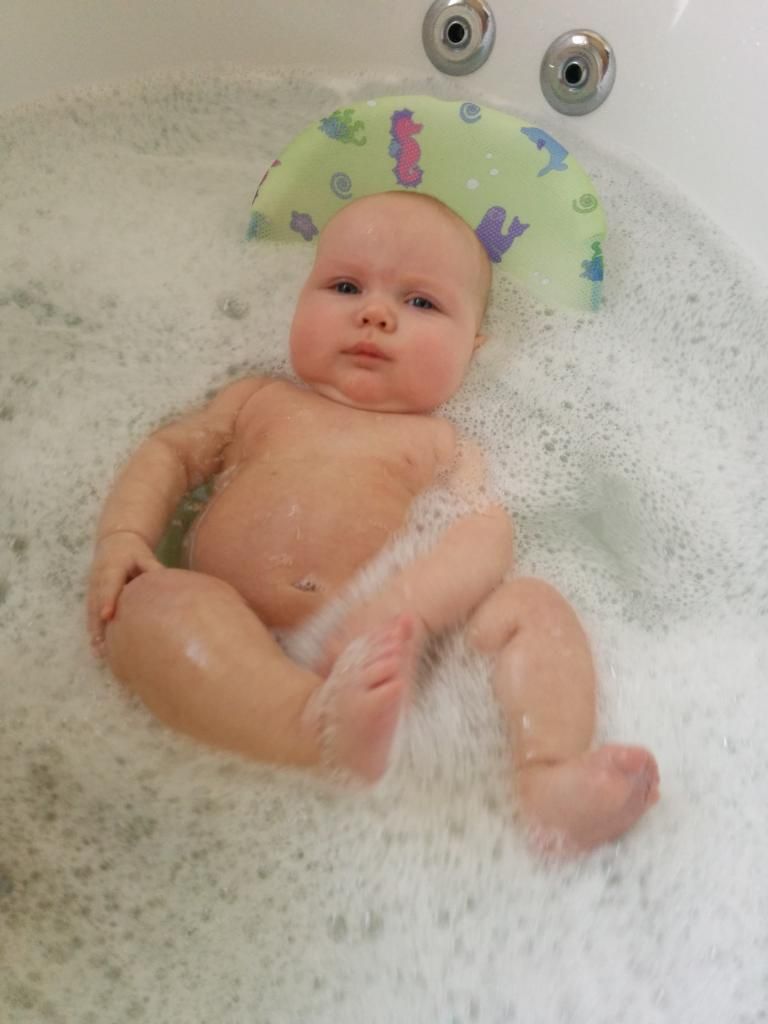 She did not enjoy her first bubble bath. It might have been the fact that she kept slipping off that bath chair and almost drowning though.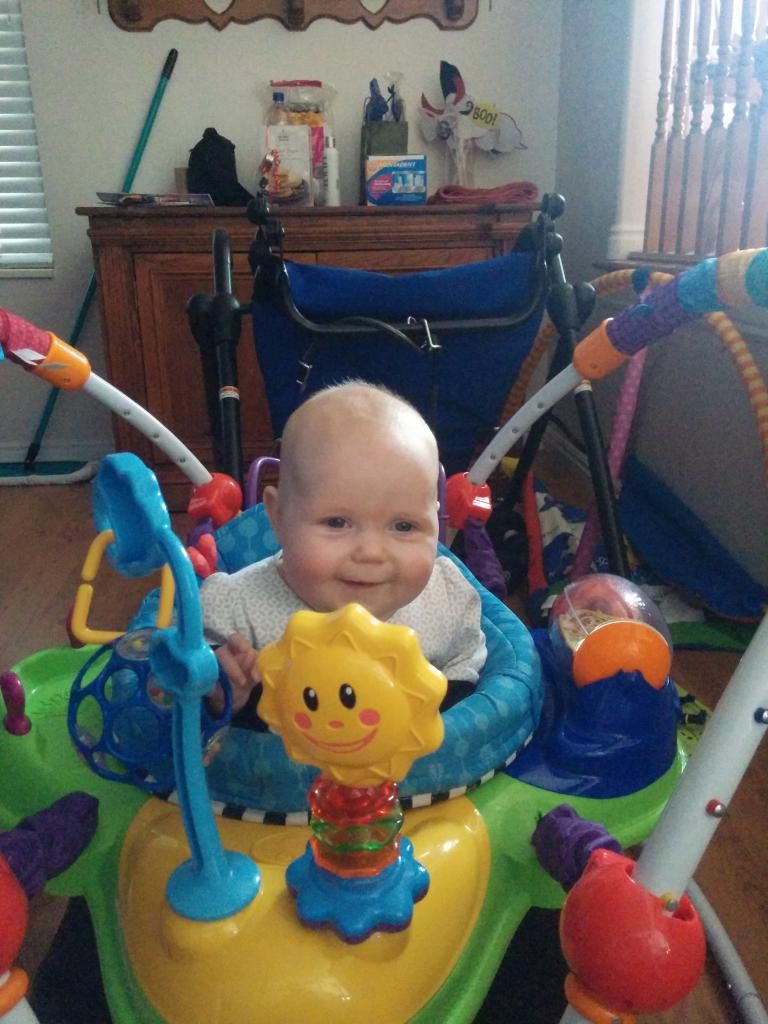 She started using her bouncer and she loves it...except when Tate grabs that big yellow sun, pulls it back as far as he can and it slams into her little face.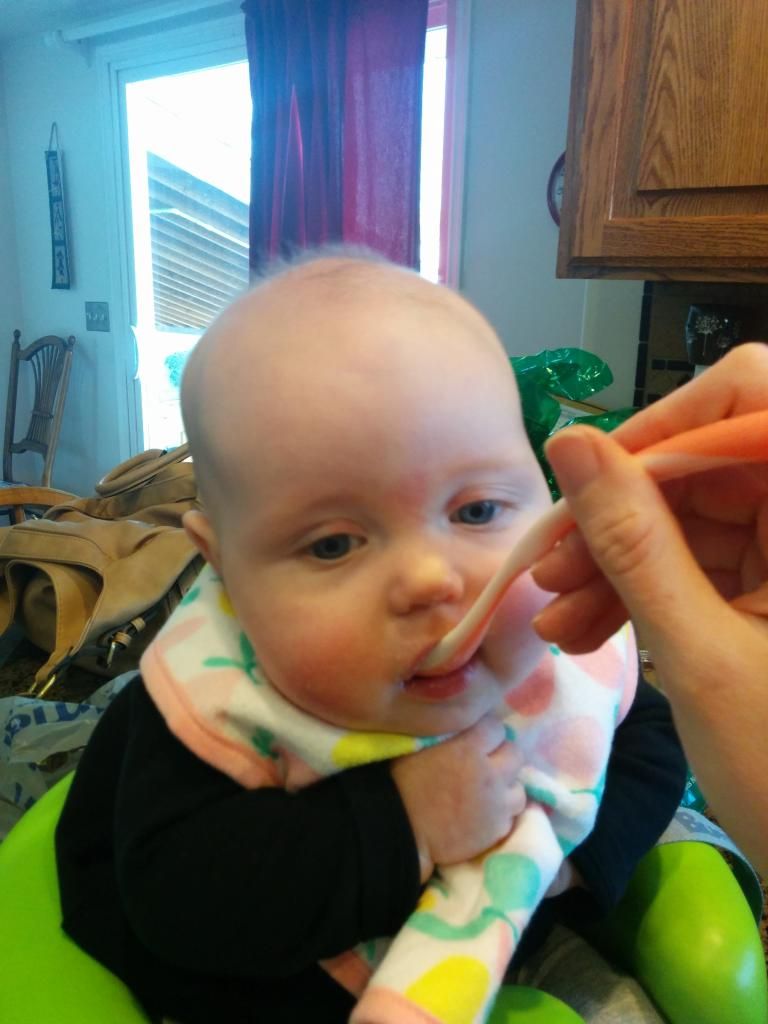 She is the greatest eater EVER. At least in the "children I've given birth to" category.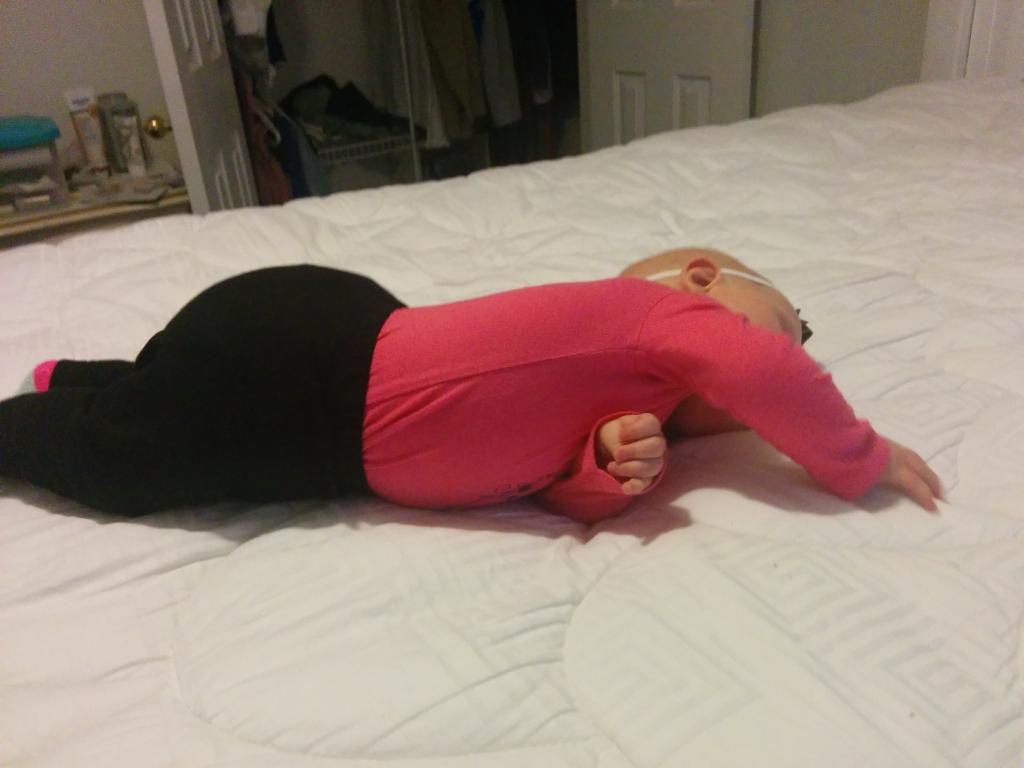 She is a rolling machine. She rolls to her stomach as soon as she is put down on her back.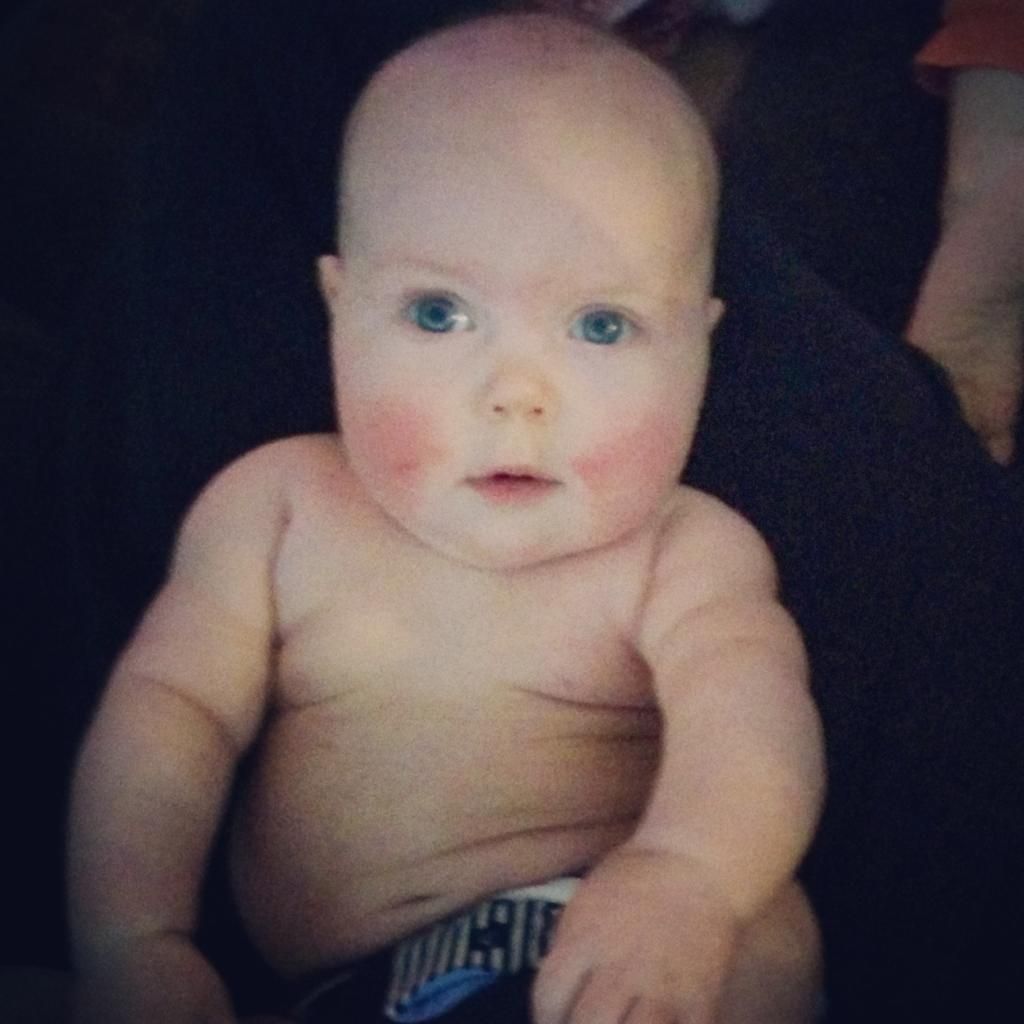 Her chub is taking over.
Eating
--she is enjoying real food much more than nursing--sad face
Getting her nose wiped/boogers sucked out
When Tate gets overly affectionate and/or aggressive
Happy 5 Months, Baby Girl!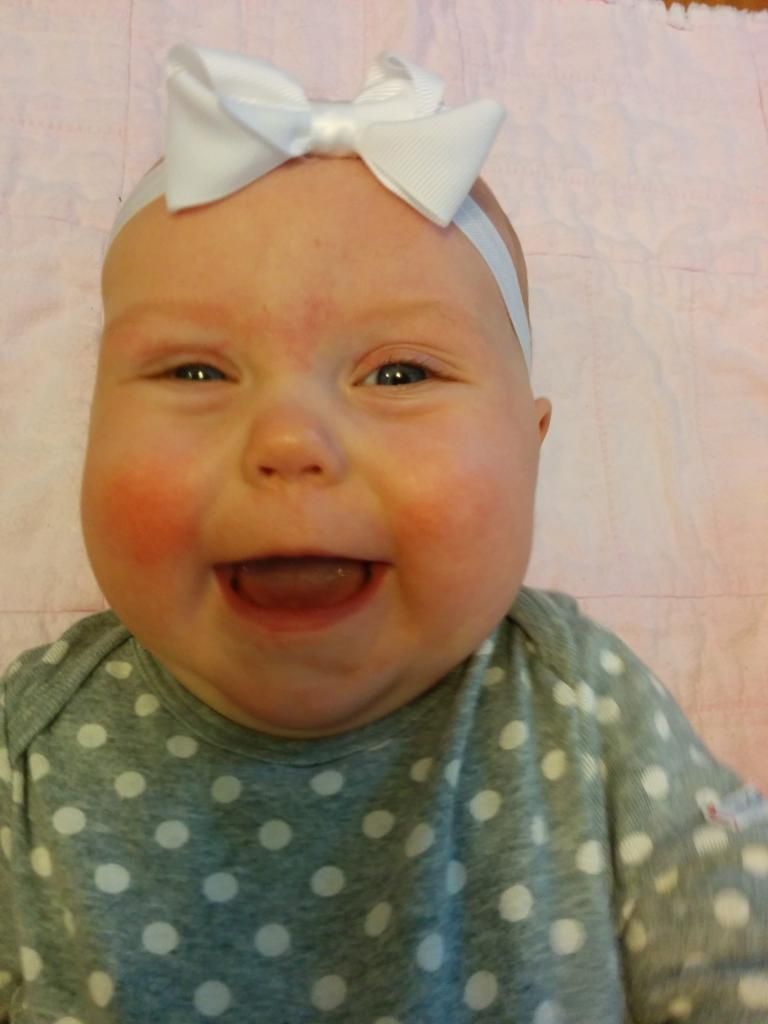 Weight: About 16 pounds
Height:

About 25 inches


Clothing Size:

Mostly 3-6 months


Diaper Size: In cloth diapers but would be in size 2


Milestones: Rolling from back to stomach, eating solids (vegetables and oatmeal)
Eating: Eats every 3 to 4 hours during the day, has one serving of veggies and one serving of oatmeal every day.


Sleeping: Naps 3 times a day for about 2 hours each and sleeps through the night from about 9pm-6am. After she wakes for a feeding around 6am she usually goes back to sleep for 2-3 hours.
Communication: cries when hungry or needs a diaper change; babbles all the time, especially when tired or getting a diaper change.
Nicknames: Baby Girl, Brynners

, Sister, Baby B, Baby Brynn